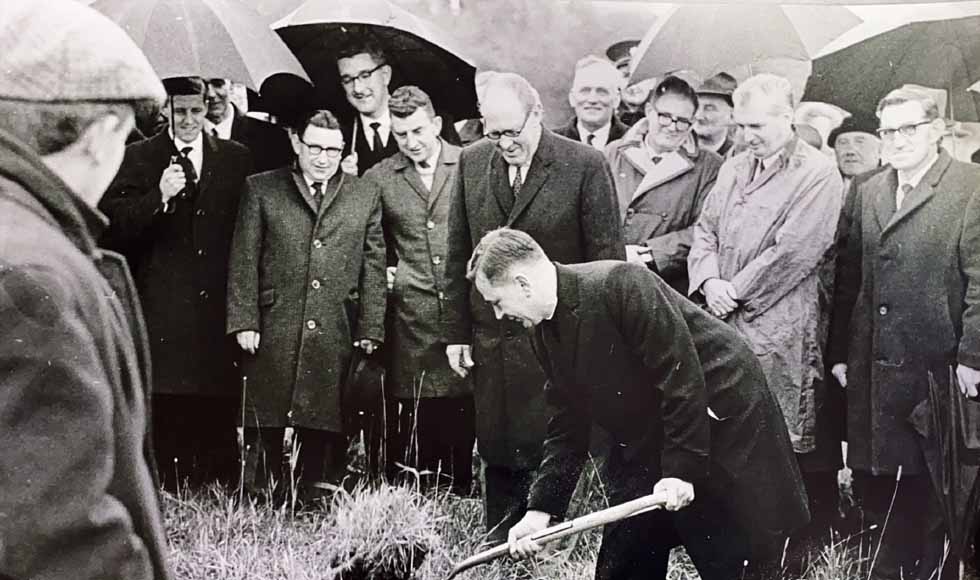 Our Heritage
With the benefit of over 130 years of flavour expertise and tradition, we have the skills, insights and technical knowledge enabling our customers to achieve market success
Carbery was founded in 1965 as a joint venture between four creameries and Express Dairies, UK.
Since then, we have continued to expand and grow, take market leading positions in dairy, ingredients and flavours, and creating new markets for the milk of our farmer shareholders.
Flavour Creation
With a long heritage of flavour creation, we specialize in creating custom taste solutions tailored to your product needs. Our technical team provides on-trend solutions to help you select the right flavour profile that compliments your formulation. Whether you want to neutralize off-notes in plant-based or functional beverages or optimize core flavours across your existing product line, our food science experts act as an extension of your brand, providing the necessary insight and technical knowledge to commercialize your product swiftly, successfully, and confidently.
Dairy Heritage
Dairy is in our DNA. Our parent company, Carbery, is owned by four Irish dairy cooperatives, giving us unique taste philosophy inspired by nature. With close to 50 years of experience making some of the finest cheese and whey protein products in the world, we understand cheese and dairy flavour preferences better than anyone and we love to share our insight to help you develop the flavours and ingredients your customers crave.
Nutritional Expertise
With over half a century working with protein, we have developed an unrivalled understanding of the base flavour profile of whey protein and any associated flavour challenges. Whether you're trying to mask off-notes, add creaminess or are on the lookout for great tasting flavours based on the latest trends, we have a broad portfolio to support innovation in the nutrition market. And our expertise isn't limited to dairy proteins. We use the same approach, combining analytical and sensory techniques with flavour creation, to develop bespoke solutions for a range of emerging plant-based protein sources such as soy or pea protein.
100+ Years of Sustainable Vanilla Extraction
With over one hundred years of heritage in vanilla, we have the expertise and portfolio to deliver your perfect vanilla solution. We offer authentic, independently sourced vanilla extracts and flavours of the highest quality, with sustainability always top of mind. Learn more about Vanilla at Synergy and how we give back to the vanilla growing community.
Cross-Cultural Reach
As a global company, we take inspiration from cultures around the world. From Italian Citrus to Asian Tea, our connected, global team provides the world on a plate. We are a global company with a local heart, dedicated to providing on-trend taste solutions to customers around the world.
Carbery Milk Products is formed – a partnership between Carbery Creameries (four West Cork dairy co-operatives) and Express Dairies, UK.
Construction of the West Cork facility nears completion.
Milk delivery commences and over 1,400mt of cheese is produced during the first year of production.
We become one of the world's first processors to install ultra-filtration technology to produce whey protein concentrates.
An important year in the evolution of the company as it becomes 100% owned by the farmers of West Cork.
In conjunction with Ornua (formerly the Irish Dairy Board), we launch Dubliner Irish cheese.
We make our first acquisition in the flavour industry, acquiring Synergy Flavours, Twyford, UK.
We acquire a flavour ingredients company in Wauconda, USA – our first US acquisition.
We rebrand our Flavour acquisitions as Synergy Flavours.
We open a Taste commercial and technical centre in Brazil to serve this fast growing region.
We open a commercial and technical centre in Thailand to support the dynamic Southeast Asian Taste Market.
We become a founding industry partner of research consortium, Food for Health Ireland.
We expand our US Flavour business with the acquisition of beverage flavours expert Sethness-Greenleaf and natural extracts specialist Sensus.
We expand in Brazil to a new facility with flavour creation, flavour manufacturing and application laboratories.
We open an a new manufacturing facility in Thailand to service Taste customers and markets in the region.
We open a new headquarters for our US Flavours team featuring an innovation centre with flavour and application development, sensory testing and pilot plant facilities in Wauconda, Illinois, USA.
Removal of EU quotas sees an increase in cheese production.
We acquire Italian flavour company Janousek.
We open a €78m expansion project at our Ballineen HQ and begin producing mozzarella and grilling cheese for export and domestic food service markets.
We acquire Innova Flavours in Chicago and add savoury and snack flavours to our US portfolio.