Plant-Based Solutions
Plant-Based solutions for the food, beverage, and nutrition market
Bring your plant-based products to life with authentic flavours and taste modulation solutions.
The story starts with your product. We gain a deep understanding of the taste and texture using the latest analytical and sensory techniques. Using a combination of art, science and insight we look to mask undesirable notes, deliver authentic flavour and boost overall eating experience.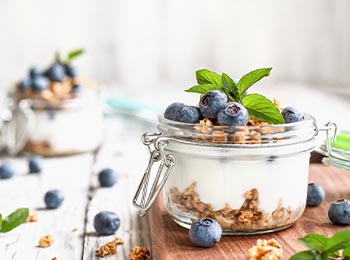 Dairy Alternatives
We understand traditional dairy and how to replicate its indulgent properties in plant-based recipes. From authentic butter flavours to masking the undesirable notes in plant-based milk alternatives, tell us your goals and we'll help you reach them.
Butter

Cheese

Cream

Cultured Dairy

Milk

Taste Modulation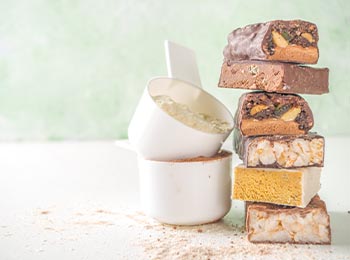 Nutrition
We use our expertise in flavour pairing to find the right fit for your protein base. Whether you want to mask the bitterness of plant proteins or find the ultimate chocolate flavour for pea protein, get in touch to find out how we can support your next development project.
Bitterness Maskers

Mouthfeel Enhancers

Sweet Flavours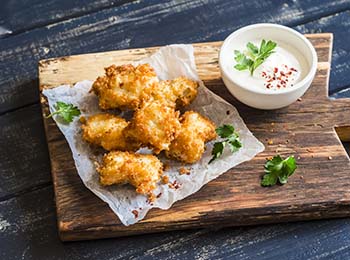 Meat/Fish Alternatives
We understand the complex challenge of recreating the eating experience of meat and fish using only plants. Whether you are masking the 'cardboard' notes of soy or producing the ultimate plant-based bacon, talk to us about how we can help you get there.
Beef Flavours

Chicken Favours

Lamb Flavours

Pork Flavours

Fish Flavours

Flavour Enhancers & Maskers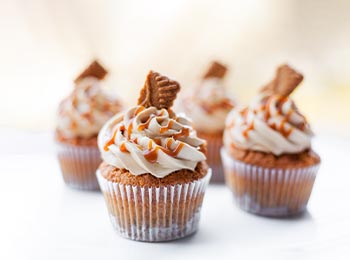 Baked Goods
We understand the challenges of creating a bakery product without eggs, cream, or butter. Whether your goal is to deliver an authentic cheese flavour in a pastry, replicate the rich buttery notes of a brioche bun or deliver a rich and creamy filling, talk to us about how we can help.
Baked Notes

Butter

Cheese

Cream Mouthfeel & Enhancers

Pastes & Seasonings

Vanilla
Taste Modulation
Many plant-based products face taste challenges, particularly if they involve reduced salt, sugar, fat, or calorie recipes.
We have developed a range of taste modulation solutions to help you create the best tasting products, regardless of protein source or nutritional content.
Our range includes protein harmonisers, kokumi and umami flavours, sweetness enhancers and unique dairy ingredients which can help build back the indulgence lost when reducing fat content.
Explore our Taste Solutions
We offer a full range of flavours, from the home-grown to the exotic, from the subtle to the impactful.
We're passionate about helping our customers create great products.
Contact our sales and marketing team to request a sample, discuss a product specification or to learn more on our broad range of flavours and solutions.