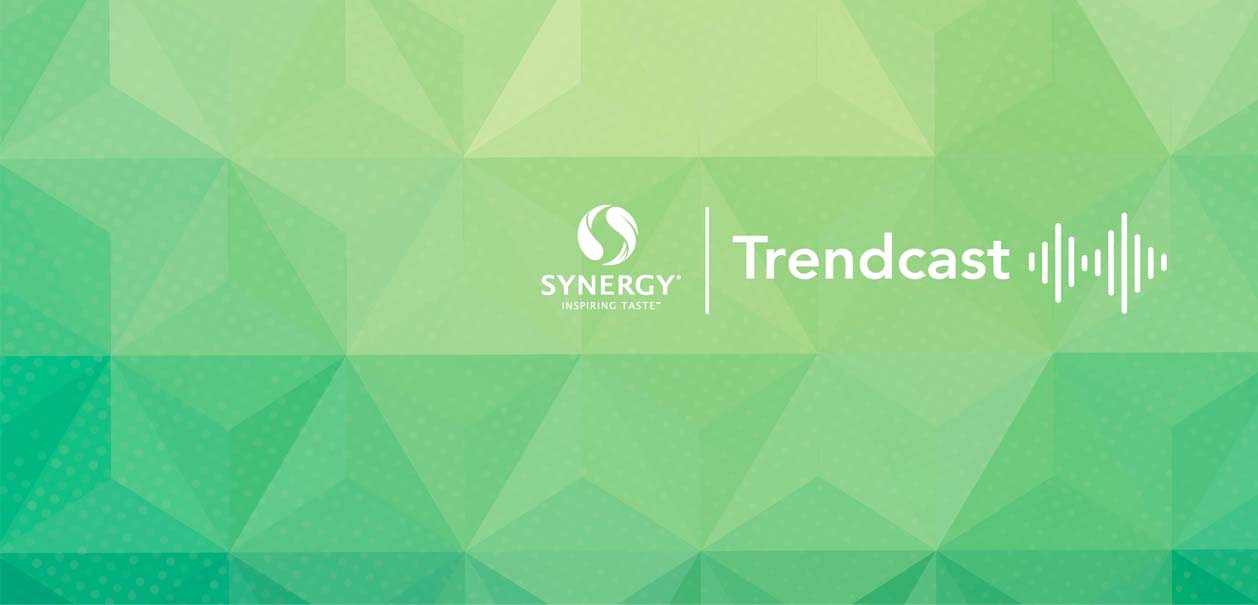 Trendcast
Our food and beverage podcast
Trendcast by Synergy Flavours is a food, beverage and nutrition podcast dedicated to discussing the latest consumer trends, innovation, and other hot topics across global food, beverage, and nutrition categories.
Select an episode from the dropdown list or scroll to discover more of our recent episodes to learn more.
Current Season: 5 Trends to Watch in 2022 – Savory & Alternative Proteins
In this episode of Synergy Flavors Trendcast, our insights team has rounded up five major trends impacting innovation and new product development in Savory & Alternative Protein in 2022.