Sweet Goods
Sweet goods to satisfy the senses
Sweet Goods Market Solutions
Our global team of flavour experts develops winning flavours for a wide variety of applications, offering solutions for cost optimisation and product reformulation.

Our flavours are available in liquid and powdered forms to meet your solubility and performance needs.
Sweet Market Solutions
Our flavours are available in liquid and powdered forms to meet your solubility and performance needs.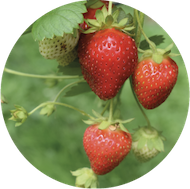 Better-For-You
Gluten-free, vegan, dairy-free, protein fortified and reduced sugar

Clean label claims

Conversion to natural or organic

Fair trade and non-GMO
Cost Mitigation
Supply chain issues

Commodity fluctuations

Productivity and flavour consolidation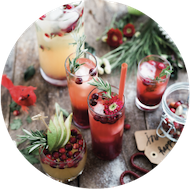 Flavour Innovation
Limited time offers

Promote trial purchases

International profiles & cross category utilization
Applications
Confectionery
Enhance indulgence and richness or tap in to classic and trending flavours with our range of sweet flavours formulated for confectionery applications.
Desserts
Improving indulgence, cost-saving or tapping into the latest flavour trends, our portfolio & expertise has everything you need for your next dessert development project.
Collaborative Environment
Consumer behaviours are changing, with increased appetite for premium, indulgent and exotic flavours that don't compromise on convenience or health.
We're constantly researching the latest trends and influences to help you anticipate the next big trend, whether that's exotic new tastes or a twist on classic favourites.
Our collaborative approach allows us to deliver tailored ingredients that complement your existing product recipes to stay relevant in a fast-changing market.
Manufacturers in the food and beverage industry are under growing pressure to produce healthier products without compromising on taste.  
This can mean ingredient reduction to improve nutritional labelling or adding others to boost the health profile, both of which create unique and complex taste challenges.  
Our taste modulation portfolio leverages a robust toolbox of characterising and modulating taste solutions to address these multi-dimensional taste challenges and deliver healthy products with the taste consumers love.
Explore Our Market Solutions
We're passionate about helping our customers create great products.
Complete the form below to get in touch with a member of our team to leverage our operations for global solutions based on true inspiration.