Innovation
Building products to delight todays consumer
Building successful products for today's consumer means you need more than a flavour supplier; you need an innovation partner.  With a robust set of resources to support your innovation cycle at every stage, Synergy invests to keep you one step ahead of the next technical and commercial challenge.
To find out how this approach works in practice, visit our case studies page to see how we used a cross-functional approach which includes marketing, sensory, analytical capabilities as well flavour creation and applications base development to deliver great tasting products.
Discover moreabout Synergy Innovation
Select any icon to find out more
Category Insights
Our team can help support your innovation pipeline with category focussed market and trend insights derived from market leading insights platform.
FIND OUT MORE
Consumer Engagement
Identifying gaps in the market can be challenging which is why Synergy invests heavily in market research and consumer insight tools to help you make informed decisions.
Ideation
We will engage with you through every step of the ideation process to help your team tap into the latest trends and insights to fuel your innovation process.
FIND OUT MORE
Concept Development
Working together every step of the way, our marketing and technical teams can help you identify opportunities and create products to target them.
Flavor Development
Creating is at the heart of everything we do! Our skilled flavour creation team expertly craft flavours to the criteria of your brief.
Instrumental Analysis
Understanding the flavour profile of an ingredient is critical to the success of a product. Whether you're matching a product, or attempting to neutralise off-notes, our analytical capabilities enable us to create custom solutions that deliver the best possible taste experience for your end user.
Product Formulation
Working as an extension of your own NPD team, our expert applications technologists provide end to end recipe development, helping to bring your concept to life.
Consumer Validation 
Understanding your consumers is critical to the success of your product launch. Our team use a range of consumer insight tools, combined with in-house sensory capabilities to ensure we exceed the expectations of the end customer!
Product Optimization
Whether you're looking to optimize for cost, nutritional profile or even flavour delivery after extreme processing conditions, our solutions can ensure you're delivering the optimum taste experience for your end customers!
Regulatory Compliance
Ensuring our products meet all of your regulatory and supporting your compliance team with flavour specific regulatory expertise.
Commercialization Support
Scaling up a product for launch can be tricky. We offer extensive cross-functional support to ensure your team has everything they need to make the leap from kitchen trials to full commercialisation!
Sourcing & Supply Chain
Our supply chain is fully optimized to ensure quality, efficiency, competitive pricing, and sustainable sourcing for our customers!
Find Out More












Co-creation & Collaboration
Collaboration is at the heart of our way of working, combining expertise and resources from customers and partners alike. Working on bench to experience the true creativity, innovation and power of synergy.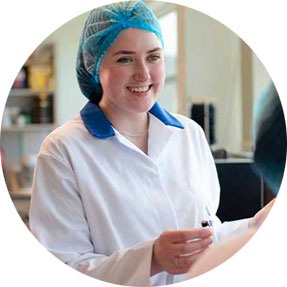 FIND OUT MORE
Technical Research & Reports
Learn about new technology and research from Synergy through our various reports and whitepapers.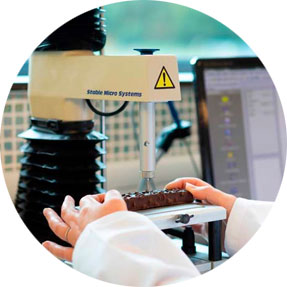 FIND OUT MORE
Our capabilities allow us to conduct analytical research and sensory evaluation using cutting-edge sensory methodology.
This robust approach ensures that we can collect pertinent and in-depth data that provides strong, reliable results on which to make sound decisions and new flavour advances.
We're passionate about helping our customers create great products.
Complete the form below to get in touch with a member of our team to leverage our operations for global solutions based on true inspiration.