Carbery Group announces Synergy Flavours Europe leadership change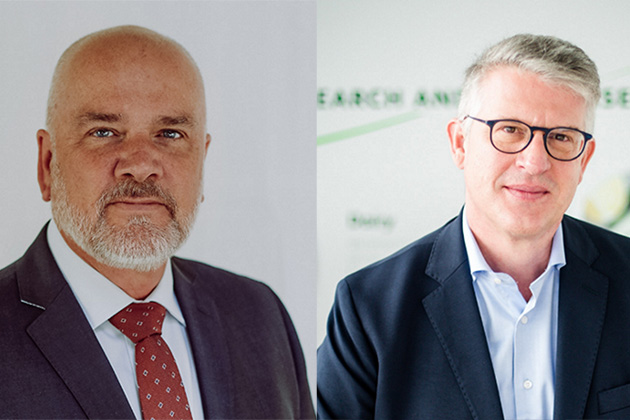 Carbery Group has announced that Steve Morgan, CEO of Synergy Flavours in Europe for the last 14 years, will be leaving the company at the end of 2021 to pursue personal interests.
Steve has worked in the food and beverage industry since 1987, having previously held senior roles at McCormick and Nutricia, and will also step down from his positions with various trade associations, including the UK Flavour Association and the Seasoning & Spice Association.  
Steve states: "I have immensely enjoyed my working life in the food and beverage industry, with my proudest achievements undoubtedly being the expansion of Synergy into Europe and Asia and building the talented team who will drive that success into the future. I wish my colleagues in Carbery and Synergy, and everyone I have worked with in this incredible industry, the very best of success in all their endeavours."
Sebastiano Pagano, CEO of Carbery and Synergy in Asia, is to take on the additional responsibility for Synergy's European markets. Pagano will share his time between both regions and will continue to be heavily involved in Asia, having been appointed there in November 2020.
A Swiss native, Sebastiano has been working in the food and beverage industry for more than 30 years, with experience working across Europe, North America and Asia. He started his career with Nestlé, where he worked for 12 years. He then moved to the flavour industry with Firmenich, and held Vice President positions in Europe, Japan and Korea. Prior to his current role with Carbery in Asia, he most recently worked with Kerry and was responsible for their Taste business in APMEA (APAC/Middle East/Africa) for over five years.
Jason Hawkins, CEO of Carbery Group commented: "Under Steve's stewardship, Synergy has expanded rapidly to be a leading flavour manufacturer in the UK and has established subsidiaries in new geographies in Europe and Asia. We are sorry to see him go and wish him and his family all the very best for the future.
I am confident that the leadership and thinking that Sebastiano brings, along with the Synergy Europe and Asia teams' great passion and expertise, will further drive our success and deliver exceptional solutions for our customers."
In Europe, Synergy has manufacturing facilities in Ireland, the UK, and the site acquired in Italy in 2018. Having entered the South East Asian market in 2008, Carbery Group opened a manufacturing facility in Bangkok in 2013 and representative offices in China and Indonesia in 2019 and has established commercial partnerships in other key markets in the region.
company news