High-protein products take centre stage at this year's HIE exhibition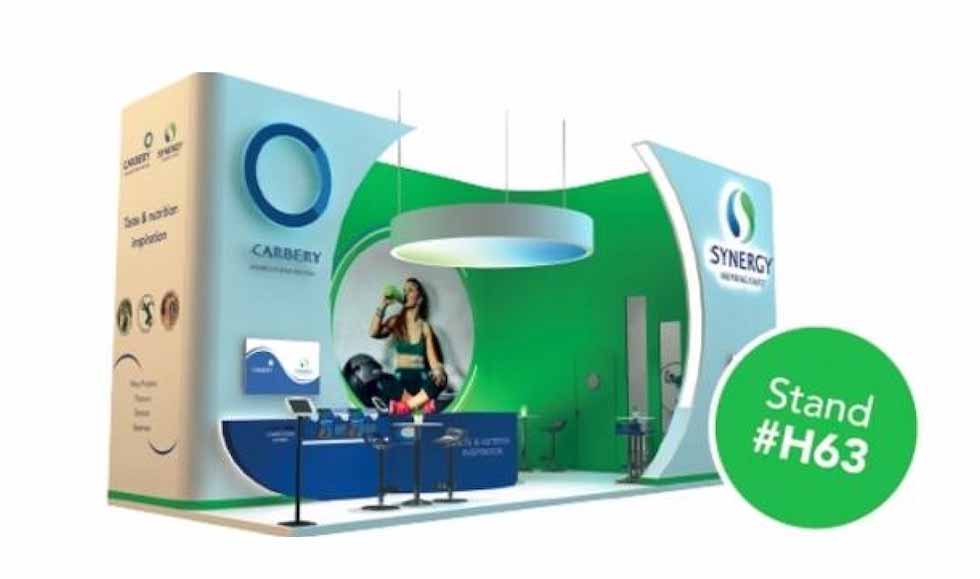 Few ingredients in recent years have experienced protein's sustained and meteoric rise, with Euromonitor forecasting sales to reach £618.4 million in the UK by 2020.
Our recent whitepaper examined the growing BCAA market and how Synergy can help mask the problematic off-notes associated with these products.
Today, we are exploring the new and innovative consumption experiences being unlocked by manufacturers at this year's Health Ingredients Europe (HiE) show, the world's leading health and natural food ingredients event. So what are some of the trends we can expect to see there?
The rise of BCAAs and bitterness maskers
Branched chain amino acids, which are essential for proper bodily health, are becoming increasingly popular among athletes, due to their ability to facilitate muscle growth and provide natural sources of energy.
But as BCAAs possess an unpleasant taste profile and burnt flavour, bitterness masking agents are increasingly being used, as manufacturers look to improve the taste profile of BCAA-based products.
At HiE, Synergy will be unveiling its innovative bitterness maskers for BCAA-based beverages. These bitterness maskers are aimed at maintaining the protein levels of each beverage without compromising on taste. We expect to see various other solutions for masking bitterness and improving taste in BCAA nutritional products.
Vegan proteins are ready to explode
A relatively young and emerging category, MarketsandMarkets estimate the pea protein market to be worth $32 million by 2019, with pea protein becoming a viable alternative to meat and dairy proteins. Looking ahead, Technavio's research predicts the global pea protein market to grow at a CAGR of around 9% between 2016 and 2020.
As pea protein becomes more mainstream, brands are beginning to experiment with flavours, using traditional profiles, such as chocolate, to mask the off-notes associated with pea protein beverages. In doing so, manufacturers are able to differentiate their product offering and increase mass consumer appeal.
Synergy has recently developed a range of flavours specifically designed to mask the off-notes associated with vegan protein blends. Using data supplied by its expert analytical team, Synergy has paired flavours which share common aroma compounds with vegan protein blends. Of this range, banana and cinnamon will be available to try at HIE.
Functional convenience foods
Traditionally, confectionary products are perceived as unhealthy, with little nutritional value. However, thanks to a wave of new product development within the food industry, on-the-go beverages and snacks which offer numerous health benefits are coming to the fore, many of which we expect to see being exhibited at HiE.
Specifically, high-in-protein confectionary products are emerging. Although these kinds of products are not typically associated with offering functionality, manufacturers are providing more healthy snack options in formats they enjoy. In line with this growing trend, Synergy will be showcasing protein gummies which are growing in popularity among consumers due to their soft texture, natural goodness and great taste.
As well as protein gummies, visitors to the stand will also be able to sample a high impact, toffee flavoured protein bite. With 5g of protein in each 15g bite, they are both delicious and convenient.
Healthy indulgence
With people leading busy lifestyles, particularly in urban communities, today's consumers are looking for permission to reward themselves and indulge. As such, sports nutrition manufacturers are looking for new ways to attract mainstream consumers.
Indulgent flavours which are usually associated with rich deserts, are increasingly being incorporated within whey protein isolate mixes to help manufacturers differentiate their product offering. Visitors to HiE can explore this development in more detail by sampling Synergy's chocolate and cherry torte protein shake, which has been flavoured to offer consumers a moment of indulgence as part of a healthy snack.
Working with experienced specialists
Based on extensive nutrition expertise and an in-depth understanding of flavour and taste, Synergy Flavours can help manufacturers successfully strike the balance between taste and nutritional value in high-protein foods and beverages.
Synergy will be exhibiting alongside its parent company, Carbery, both of which will present their capabilities in innovative proteins and flavours. For more information about Synergy's innovative nutrition flavour solutions, stop by stand H63 at HiE 2016.
company news