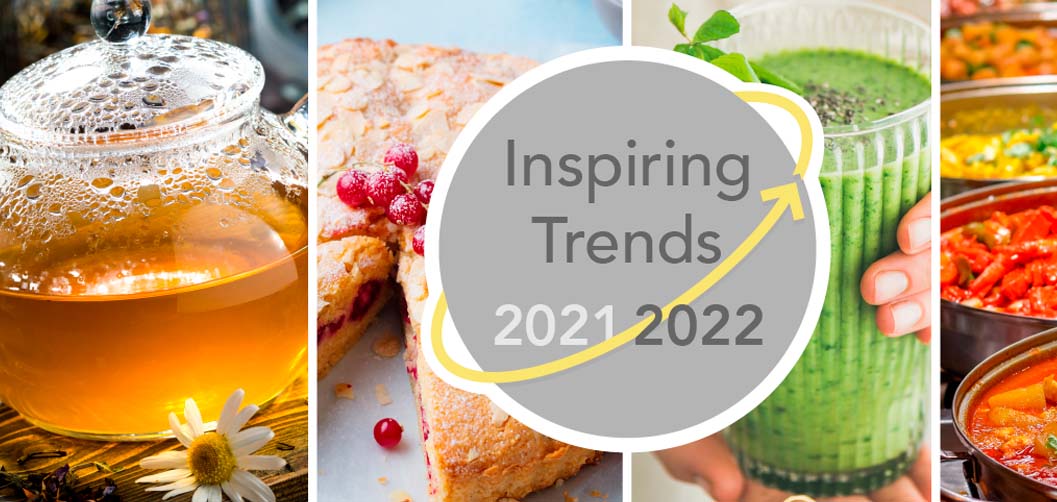 Inspiring Flavours & Trends
Understanding a fast-changing world
Trends Shaping the Future of Food & Drink 2022
We've identified 4 global consumer trends that will shape the future of food and drink and analyzed the flavours and innovations that will be in demand as a result of these trends.
The Covid-19 pandemic continues to heavily influence consumer behaviors around the world, increasing awareness of health and wellbeing and creating an appetite for products that meet consumer's desire for adventure.
Consumers are also increasingly aware of the need to shop local, support their communities and source sustainable and ethical products to protect our beautiful planet. These trends are already influencing the food and beverage choices consumers make and this influence is growing.  Our experts have analysed what this means for flavours in 2020-2021, pulling together different perspectives, insights and research to help you fine-tune your product portfolio.
A greater sense of wellbeing, with a pace in harmony with Nature. People tend to have a proactive approach to health rather than reactive.
The pandemic has exacerbated consumers' focus on health and wellbeing – particularly claims around immunity and gut health.
The lines are now being blurred between supplements and functional food and drink.
Protein fortification continues to grow in the food & drink market.
There is a whole world out there for consumers to re-discover. Recreate favourite food and beverage experiences from their home.
The pandemic has given consumers the opportunity to explore ways to create their favourite foods & drinks experiences at home.
Consumers new found love of world cuisines, premium drinks and barista-quality coffee will continue on into the outside world.
There's a whole world out there to re-discover!
Good for Me and the Planet
Consumers are more aware of the impact on the planet, what they do and what the broader community does. The Planet returns back what it gets — it is a mutual relationship.
Intrigued and flexitarian consumers drive growth in demand for plant-based that tastes as good as the real thing.
Global consumers are more concerned about the environment following COVID-19, with 35% of consumers say they pay more attention to sustainability claims (FMCGurus).
COVID-19 has accelerated an already growing trend towards natural
Consumers understanding of community has been strengthened. They're craving human connection, interactions and to create and evoke memories.
Communities coming together to celebrate key workers, donate to those in need and help struggling industries and small businesses.
Increased opportunity to create and evoke memories so we feel closer to our families and other times/generations.
Stronger brand positioning with common interests and passions to which consumers can tie their identities and offer novel ways to support each other.
We're passionate about helping our customers create great products.
Complete the form below to get in touch with a member of our team to leverage our operations for global solutions based on true inspiration.