A Taste of Winter: deliciously cosy food and drink flavours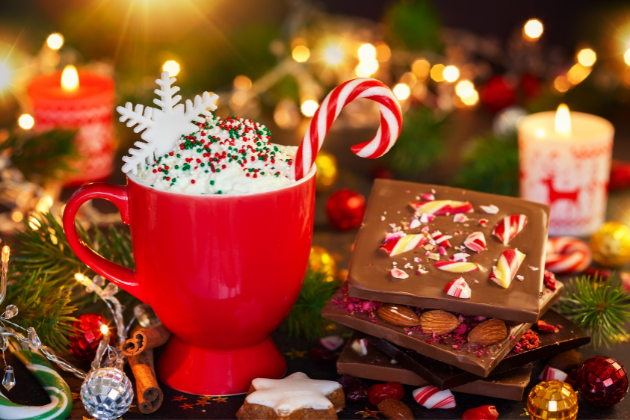 It's the winter season, and what better way to enjoy this time of the year than by indulging in some of the best and most delicious winter food and drinks?
Whether you're looking for a cosy comfort food or a festive holiday beverage, this blog has got you covered. From warm drinks to festive desserts, you'll find something to satisfy your winter cravings. So grab a mug, curl up, and let's explore what winter has to offer!
The winter season is the perfect time for indulging in delicious desserts. With the holidays just around the corner, there are plenty of dessert trends that are perfect for the season. The desserts and ice cream category has seen an increase of 36% CAGR from 2017-2022 (Source: Innova Market Insights). Classic desserts like sticky toffee pudding, mince pies, and Christmas pudding stay high on people's lists, with a continuing preference for indulgence during this time. Shoppers make use of Christmas as an opportunity to spoil themselves, with 68% of purchasers prioritising flavour extravagance when deciding on sweet baked goods (Source: Mintel). Lavish flavours we have seen this season include light chocolate, brown butter caramel, billionaires chocolate, toffee spice, salted butterscotch, and white chocolate & blood orange. Tesco has something special for their customers – an old-fashioned treat with a modern twist; Tesco Finest Christmas Pudding Shortbread – containing the intense orange, currant, and cinnamon flavours of the conventional Christmas pudding.
Nostalgic flavours are set to remain popular during winter as consumers look to indulge in classic favourites as the nights draw in. Dairy desserts is a segment that lends itself perfectly to a strong emotional connection to food. We may also see an increase in 'borrowed nostalgia', particularly in this space allowing consumers to enjoy indulgent treats from all around the world, such as tiramisu panettones by Asda and Tesco.
Another emerging trend is hybrid bakes, which are a combination of two beloved desserts in one. These often feature indulgent flavours combined with fruity notes of luxury caramel flavours, such as salted caramel or blonde chocolate. Traditional cakes with a twist appeal to 66% of people who buy sweet goods (Source: Mintel). Examples of traditionally sweet products with a savoury twist are the Parmesan & Cracked Black Pepper Panettone and the Spicy Nduja and Burrata Profiteroles from Waitrose.
Cocktail Crossovers
UK consumers are big fans of combining food and alcohol at Christmas, and each year the range of products available grows. From classic brandy to the most up-to-date beverages, there's something for everyone. Cocktails were the inspiration for Tesco's Christmas 2022 range which features an Espresso Martini Dessert and a Passionfruit Pavlova Wreath. We also have seen Waitrose release the Heston Espresso Martini Tart, Co-op with the Bourbon & Bitter Orange Mince Pies, and the Sainsbury's Prosecco & Orange Panettone.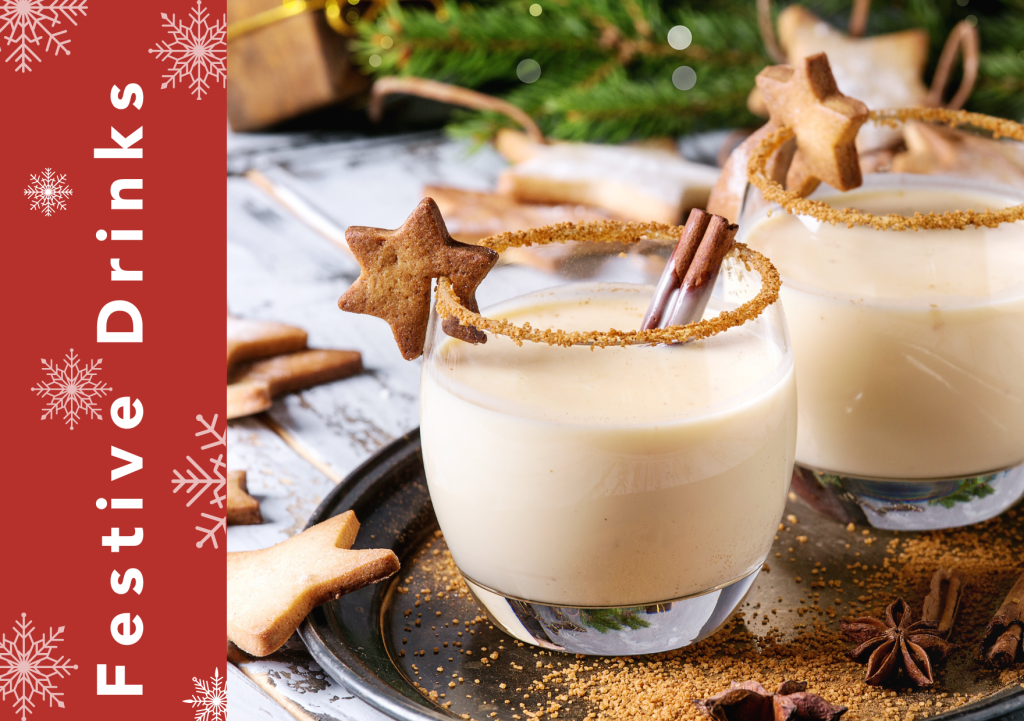 People are always looking for new and interesting ways to enjoy cosy drinks and cocktails. From sweet, spicy, and frosty, the flavours of winter drinks bring out the comforting and festive vibes of the season. Spices and berries remain winter favourites with new launches such as the J20 Glitterberry Grape, Cherry and Spice Flavoured Drink, Sainsbury's Sparkling Cranberry & Orange Presse infused with Warming Winter Spices, and Robinson's Blackberry, Cranberry & Sloe Fruit Cordial.
Orange is now becoming one of the most popular flavours for drinks, both alcoholic and non-alcoholic alike. Its popularity has continued to grow in recent years, providing an ideal balance of sweetness, acidity, and aroma. From oranges and their zests to tangerines, clementines and satsumas, the possibilities are virtually endless, and the results are often pleasantly surprising. Pinterest's Cranberry, Tangerine and Rosemary Cream Soda as well as BBC Good Food's Clementine Martini, illustrate the variety of options that citrus flavours can provide.
To keep up with the current trends, many bars and restaurants offer seasonal variations of classic drinks. Costa, Starbucks and Pret have incorporated gingerbread flavours into their festive hot drinks. There is no better way to get into the festive spirit than with a hot, comforting beverage!
If you would like more information on any of the trends or flavours we have highlighted, get in touch here!
insights