Fantasy Flavours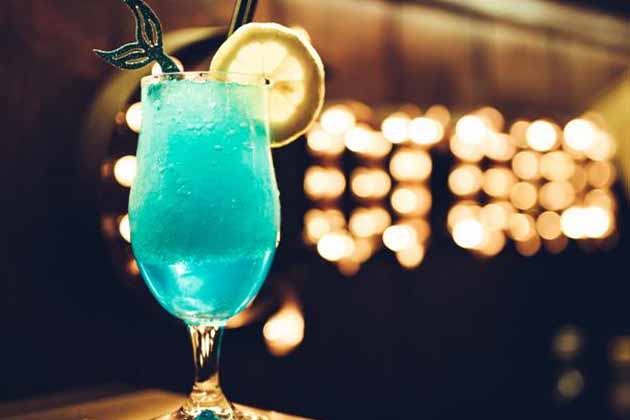 From unicorns through to mermaids and flamingos, we have seen an explosion of colour and imagination on our shelves in recent times.
As fantasy flavours become mainstream and we all try and figure out what's next, we try to distinguish the fads from the flavours with longevity.

Fantasy flavours have been gaining traction for the past few years, a good model being the Starbucks Frappuccino. Starbucks have held a captive audience of adults and children equally enamoured by their frappuccino creations, from 2017's Unicorn Frappuccino in the US to 2020's flamingo Frappuccino in the UK which featured the infamous ruby chocolate. A far cry from the coffee and mocha flavours offered when they launched in 1995 in the US and Canada, the Frappuccino now takes on seasonal holidays like the Halloween Launch from the UK and Cherry blossom in Japan pictured below.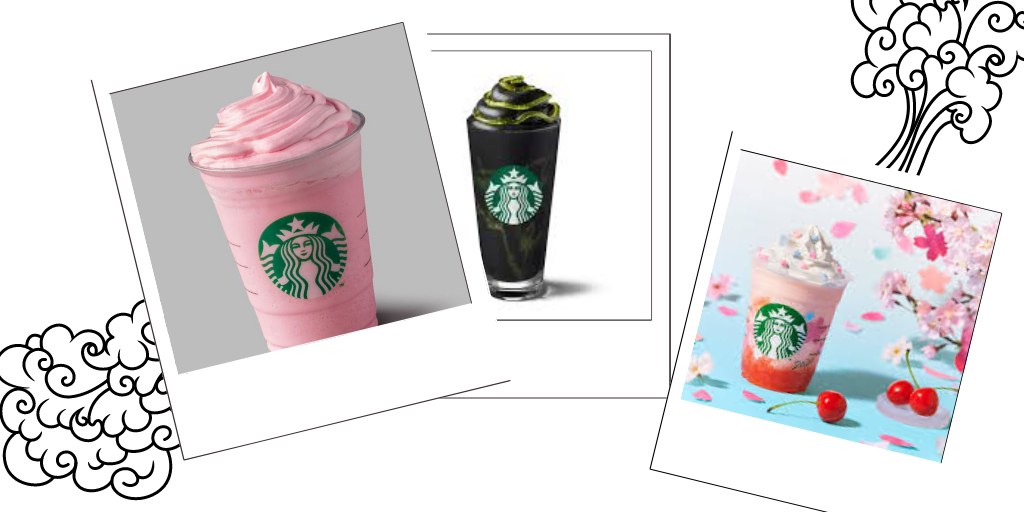 • Offers a sense of escapism and fun often offering something hopeful and bright
• Sounds innovative and creative but the flavours are relatable
• Instgrammable – as 18-35 year olds spend 5 days looking at photos of food on Instagram every year (Zizzi – Hospitality Instagram Research 2017), it's no surprise that interesting flavours and colours are taking centre stage.
• Nostalgic – Millennials are considered to be the most nostalgic generation. Fantasy profiles allow this generation to reminisce – whether it be through unicorns reminding them of My Little Pony or dinosaurs as a reminder of the first time they saw Dippy.

In the summer of 2017, you would have found it difficult to avoid unicorns it seemed like they were everywhere! The trend hit the mainstream in the US with the launch of Starbucks unicorn Frappuccino and although it never launched in the UK the trend quickly made it's way over, overtaking mermaids in google searches and featuring heavily on everything from clothes to stationary. Unicorn was the most requested toy in 2018!
Instead of the trend fading away like a lot of film characters eventually do, these ethereal and mythical creatures have remained popular and have moved into food.
Our timeline illustrates how fantasy-inspired products are capturing the imagination of consumers globally.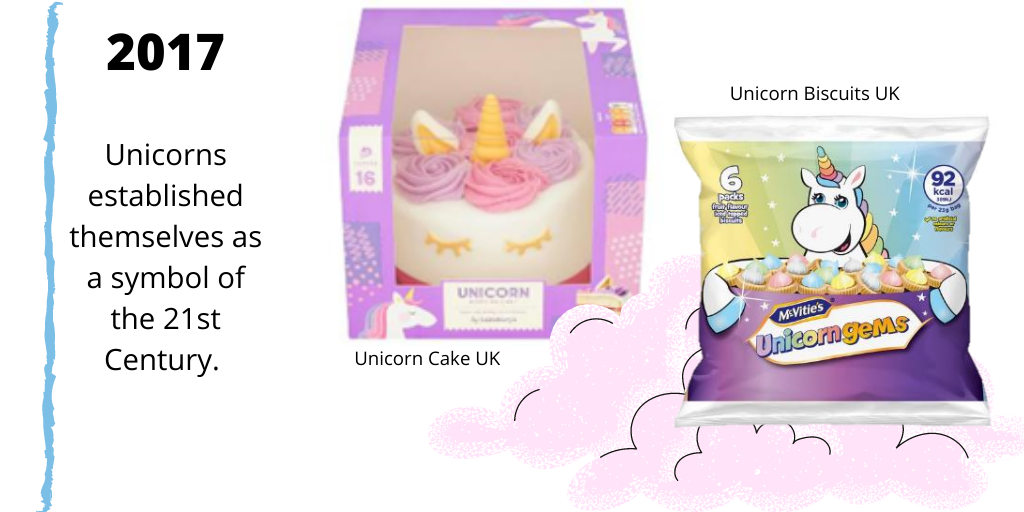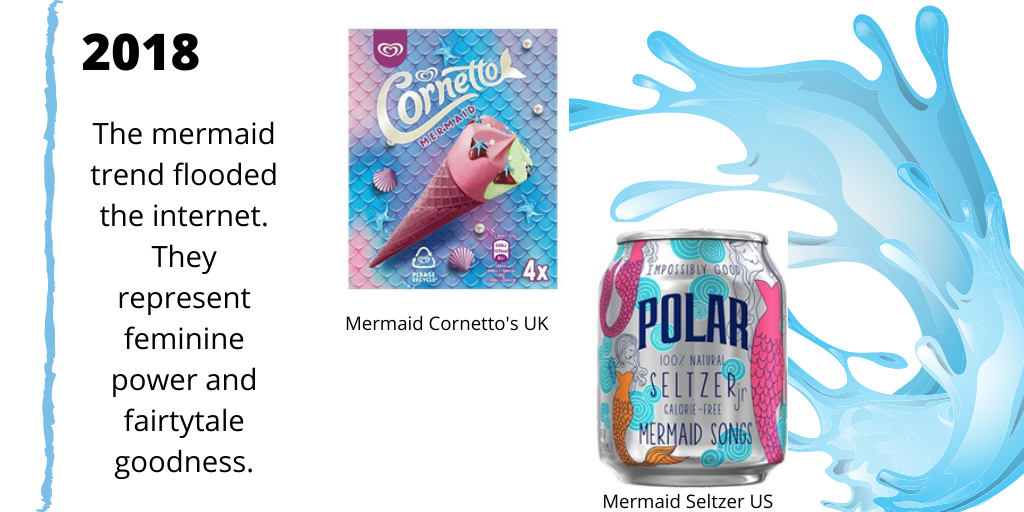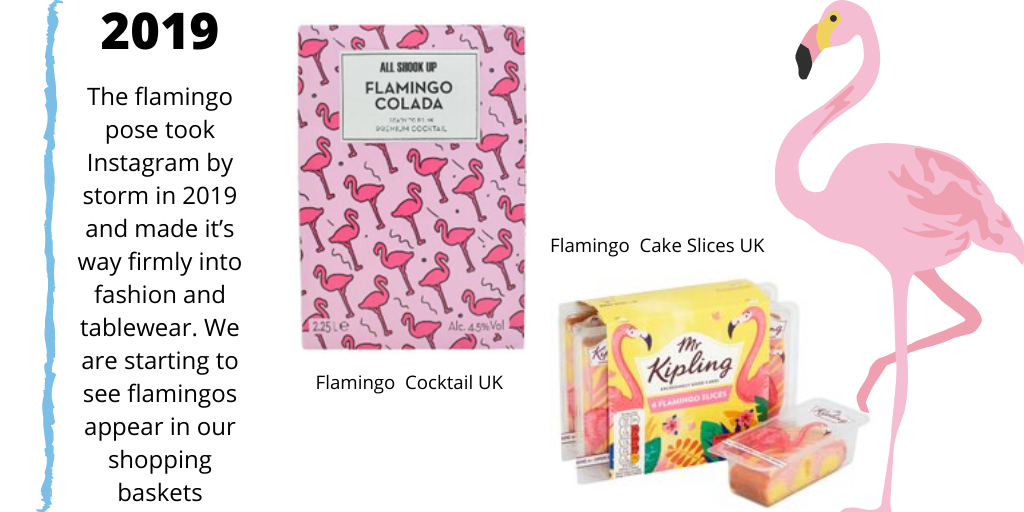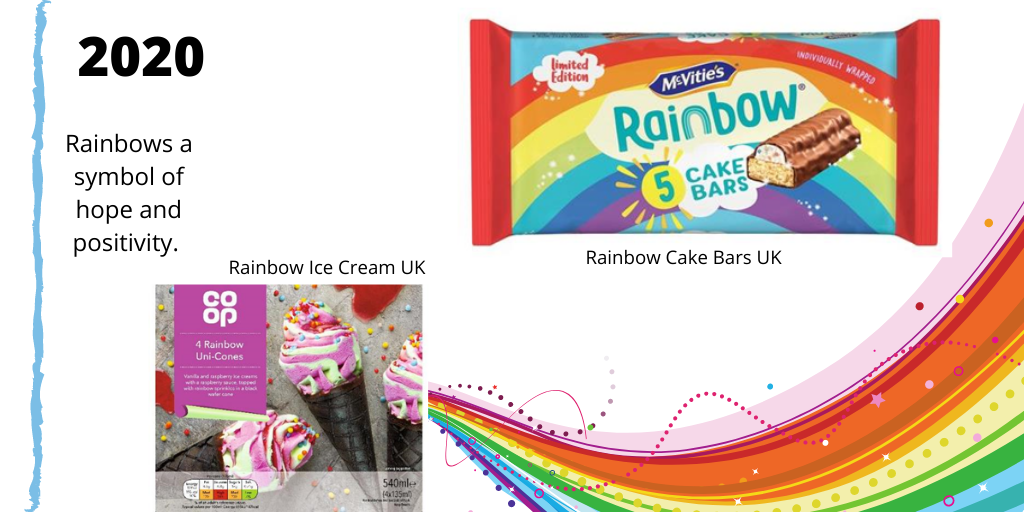 What's next?
Dragons
Inspired by Game of Thrones we are seeing dragon profiles in cocktails and mocktails. Gucci and Milan's designed week featured dragons and we seeing the migration across from fashion into mainstream brands. Disney are releasing Raya and the Last Dragon in 2021 so launches are likely to increase next year
Galaxy
2019 saw the 50th anniversary of the moon landing – Dunkin donuts brought back cosmic coolatas in honour. The Mandalorian has become one of the most popular series. Spaced themed creations are taking over Instagram with cosmic fudge highlighted as the latest bakery trend on the platform.
Dinosaurs
Led by the Jurassic franchise, dinosaurs are becoming more popular. With the new Jurassic movie set to be released in 2021, we expect dinosaurs to make their way across from fashion to food and drink. Dinosaurs appeal to kids and adults – they are nostalgic, taking you back to the days of learning about them at school and seeing Dippy the Dinosaur for the first time!
Faires
We have grown up with fairies in Peter Pan, Sleeping Beauty and Cinderella. Fairies and pixies are magical and mischievous adding a playful element. They are connected with nature – during Covid-19 fairydoors have appeared on trees, paths and walls for children to enjoy whilst out on their walks.
Fantasy Island
With travel restrictions and hesitancy to travel post Covid-19, we may see a wave of fantasy island profiles – offering a taste of a tropical island from the comfort of your own home. Tropical flavours are well accepted so brands might play more on the packaging to entice consumers.
The list of fantasy inspiration is endless as we've also seen trends towards god & goddess', wizards & witches and ghost & ghouls. In order to bring the fantasy trend to life, we have been exploring some flavour ideas to add some fun to food, beverage and nutrition products.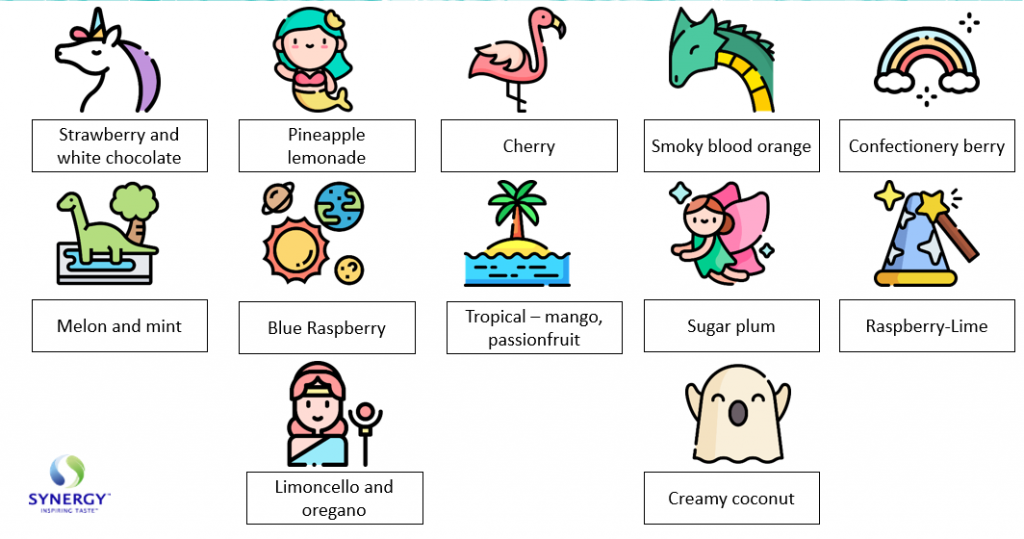 Click here to find out more about our range of sweet flavours.
insights