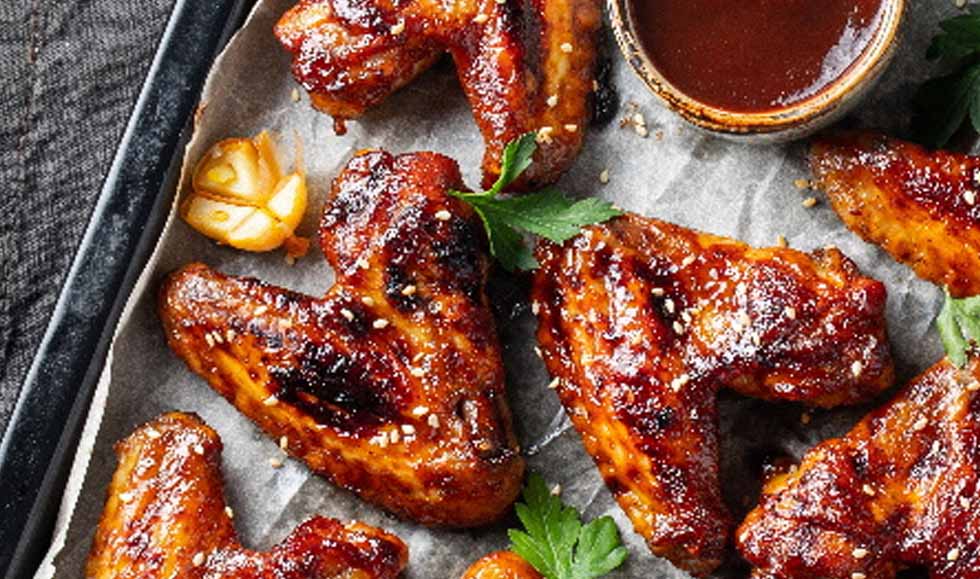 Optimise flavour delivery in meat & poultry products
Optimise flavour delivery in meat and poultry
Getting good flavour delivery throughout a piece of meat or poultry can be challenging, particularly in factory setting.
Tumbling, brining, marinating and injecting do work, but all have their limitations, limitations which can be further exacerbated by specific ingredients, such as butter.
Despite butter being used in around 5% of all raw added value poultry launches in Europe [Mintel GNPD] it remains notoriously tricky to use in a factory setting requiring energy and time in order to create the necessary emulsion.
Furthermore, if the emulsion is left to cool it can split and lead to wastage.
Water soluble for injection / tumbling
Powdered flavours – factory friendly
Clean Label – "Natural Flavouring"
High impact, great tasting flavours!
Utilising Synergy's unique dairy heritage, through parent company Carbery, Synergy has access to a rich, fresh milk supply and produce a portfolio of high performing dairy flavours for use in a wide variety of applications.
Synergy created a high performing butter solution that delivers technical and process advantages particularly in the areas of flavour performance and managing production costs.
In-house fermentation and flavour customisation techniques were applied to capture the natural, sweet, fresh flavour of pasture-based milk and to concentrate the butter taste. The dairy emulsion was spray dried on a functional matrix for added user and process friendliness.
The powder format allows for cold water mixing as required before being injected, brined or tumbled onto meat.
The result is a product which adds butter flavour and a succulence throughout the meat, rather than just coating the skin.
Synergy's butter baste solution is an easy to use and cost-effective solution which can help reduce butter levels in traditionally butter basted meat products whilst improving the flavour distribution throughout the product.
Tapping into trending flavours
In addition to Synergy's butter baste solution, an additional range of flavours have also been developed, designed to tap into consumers' desire for different flavours, particularly when cooking meat and poultry at home.
To help meat and poultry manufacturers reach these consumers, Synergy have developed a range of natural flavours which includes chargrilled, smoky BBQ, Chinese spice, tikka masala and hot and spicy.
These flavours use similar technologies to the butter solution, making them simple to use in a factory environment, delivering great, cost-effective taste with ease.
They also work well in conjunction with Synergy's extensive portfolio of culinary pastes which can be used to marinade the poultry for additional flavour impact.
Full Range Products
Butter
Chargrilled
Smoky BBQ
Chinese Spice
Tikka Masala
Hot & Spicy
We're passionate about helping our customers create great products.
Complete the form below to get in touch with a member of our team to leverage our operations for global solutions based on true inspiration.