Low and No Market Solutions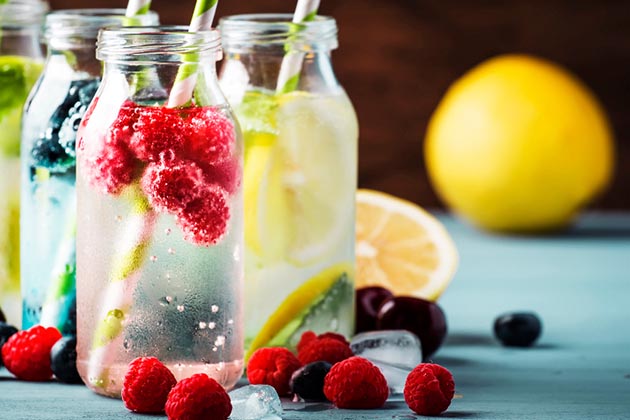 The Low and No market continues to grow driven by Millennials and Gen Z. From increased health awareness through to the impact of social media, consumers are increasingly turning to alcohol alternatives.
In a survey by FMCG Gurus – 30% of consumers reported having decreased their alcohol intake as a result of the pandemic. From non-alcoholic spirits and beers through to premium soft drinks, our highly collaborative environment enables you to create great-tasting beverages with our natural flavours, extracts, essences, and taste modulation solutions.
Synergy Solutions
Synergy Flavours has drawn on its 135-year beverage expertise to develop new extracts and flavour solutions for the low and no alcohol category. The range includes bitters, fermented notes, gin, pink gin, aperitif and rum flavours, alongside extracts that deliver warmth, such as scotch bonnet and peppercorn.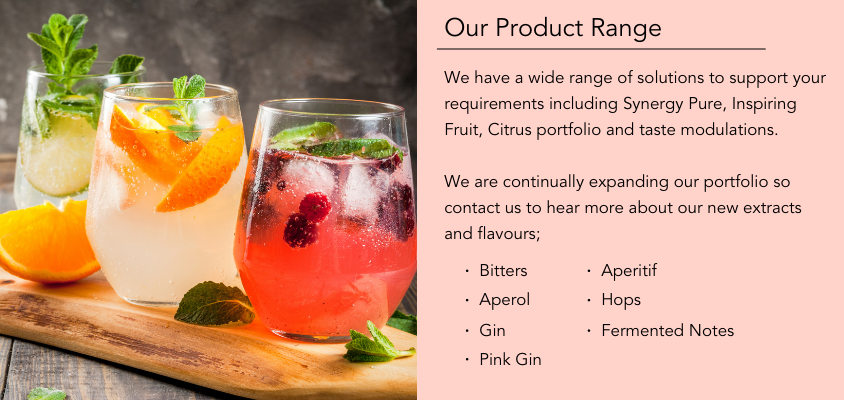 Synergy has also expanded its botanical range with new profiles including sloe, dandelion, passionflower, and juniper. Blending different extracts and flavours, using a range of traditional and modern extractions techniques, has helped Synergy create a sophisticated toolbox of solutions for this growing market. The portfolio allows manufacturers to layer different flavour notes to mimic the complexity of alcohol alternatives.
Perfectly Paired
Alongside our solutions, we have created pairing charts to allow low and no beverage manufacturers to tap into flavours proven to work well in alcohol and bring the same level of innovation to alcohol alternatives.
Using our analysis, we can identify esters as key compounds in rum – these pair well with tropical, fruity profiles like guava and passionfruit. Spice and coffee work particularly well with whiskey, as those pairings share the flavour compound Eugenol. Moreover, tea pairs well with tequila-based on Ethyl acetate and Isobutanol.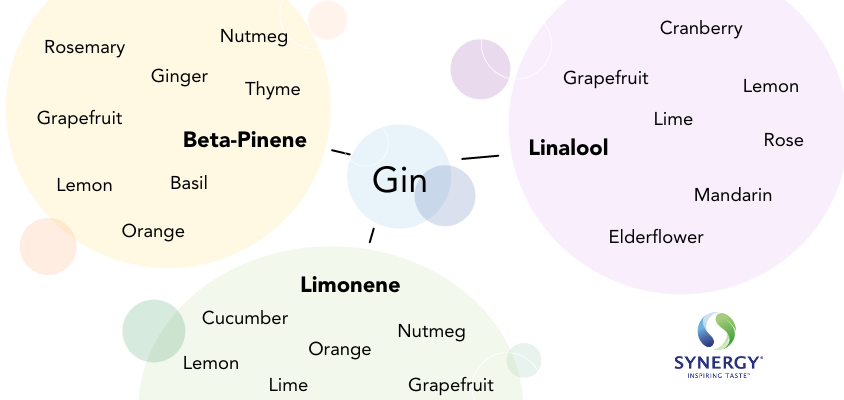 As well as a gin analysis, Synergy Flavour's expert analytical team have completed extensive research into the flavour pairing for rum, vodka, tequila and whiskey. To learn more about Synergy's spirit flavour pairing, contact a member of our team.
The Technical Challenges

The technical challenges involved in creating low and no drinks mean that consulting a flavour and beverage specialist like Synergy Flavours is fundamental. Our market and consumer insights help us to anticipate flavour trends to help your product stand out. From new product development, range improvement or modifications in line with new legislation or regulations our experienced applications team is here to support you.
A key area within low and no beverages is mimicking alcohol complexity. Combining traditional and modern flavour technology with application expertise, we can help you layer flavours and extracts to deliver intricate profiles which meet the demands of the more discerning consumer.
Our range of provenance extracts and despicable flavours can also support you in conveying premium messaging to your consumers.
To find out more about our low and no solutions please contact our team.
For more trend information, why not check out our regular Trendcast where the Synergy marketing team discuss all things food and drink!
insights