Vitamin and Mineral Supplements: a renaissance category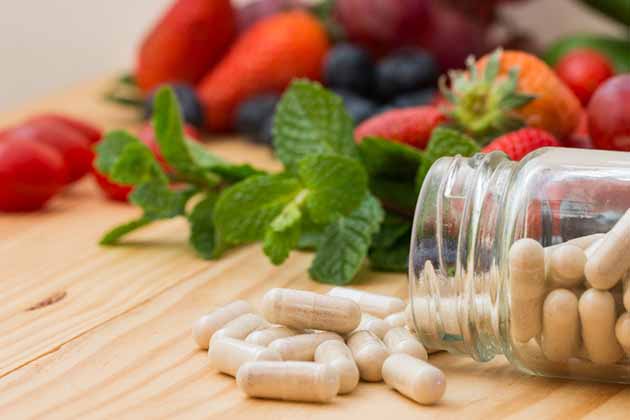 Many consumers recognise the importance of a healthy, balanced diet that contains a mixture of foods to achieve the recommended daily allowance (RDA) of micro and macronutrients.
However, meeting all of your dietary needs is not as easy as it sounds and that's where vitamin and mineral supplements (VMS) come in. While they've always been a staple in bathroom cabinets, they have often been considered a short-term shield against seasonal coughs and sniffles, rather than long-term support for health and wellness. Increasingly consumers are more receptive to incorporating supplements into their daily lives, supporting a wide variety of need states.  
Market Opportunity
Western Europe is the third largest vitamins and dietary supplements market globally, valued at USD12.3 billion in 2020 [1]. The region also ranks third for per capita annual spend at USD24 billion following Asia Pacific and North America.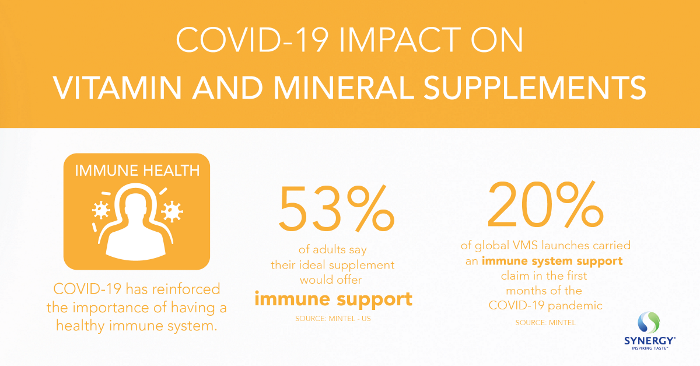 VMS typically focus on ways to promote healthy lifestyles through supporting, for example, vision, mobility and brain health. Millennial consumers (born between 1981 and 1996) are driving significant growth in this category.
Compared to Baby Boomers, fewer Millennials agree they are interested in benefits for eyes, brain, bones and joints, To increase the appeal of healthy ageing supplements among Millennials, brands should pair long-term, healthy ageing benefits with the needs Millennials are looking to address today. Many of the key health areas that Millennials are looking to address include immune health, improved sleep and mood, and reduced stress/anxiety. (Fig 1)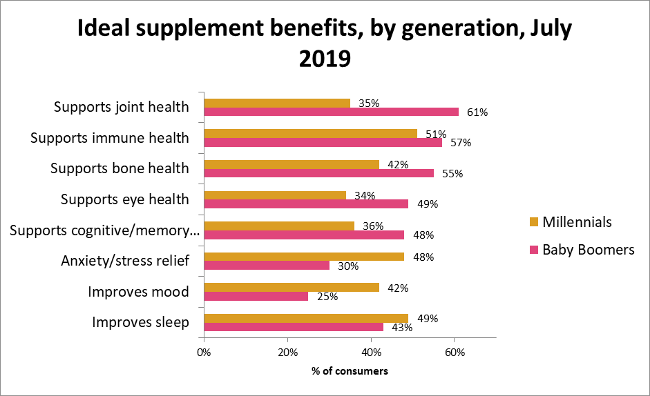 Figure 1: Ideal supplement benefits, by generation, July 2019 [Mintel]
Acceleration of innovation and adoption
While VMS have always been popular, the COVID-19 pandemic has accelerated growth over the past year and, based on a surge in consumers' proactive approach to supporting their immune health, it is primed for further growth for the foreseeable future. Known for their immune-boosting claims, the nutrients primed for new product development include vitamins C and D, zinc, probiotics, and more familiar household staples such as turmeric and ginger. Research suggests that consumers are looking to maintain good health proactively, rather than taking reactive responses to illness, and a UK consumer health report from Euromonitor Passport [2] suggests that many will be keeping stock, 'just in case'. The habits that were developed throughout 2020 will contribute to the continued growth of supplements through to 2025, as consumers remain concerned about their immune defence.
A growing market:
It's clear that there is an ever-widening overlap between supplements and nutritional products. The growth of plant-based food and beverage products has not gone unnoticed by VMS brands, and there's an opportunity for them to add claims around plant-based/whole-food ingredients to attract those consumers looking to support and enhance their diet.
It's interesting to note that millennials are most likely to demand so-called 'personalised supplements'. In the UK, 70% of consumers already taking VMS have shown an interest in a personalised plan, and a further 68% said they would be interested in home testing kits to identify deficiencies [3].
Another area for growth is 'nootropics' – ingredients or supplements that enhance cognitive function. Research on their effectiveness is still emerging, but there has been a spike in interest throughout the pandemic as increasing numbers of people are working from home and having to adjust to new lifestyles. There has been a recent surge in new product launches claiming to enhance memory, decision making and focus. There has also been a hero'ing of the role of nootropics in both the Esports and Gamers category.
Brands looking to succeed in this market will need to be transparent with their ingredients lists and ensure that the benefits of the products are made clear to consumers.
Developing a taste for supplements:
In the UK, over half of supplement users expressed an interest in trying new formats or exciting flavours [Mintel], and this is reflected in launch data – vitamin fortified gummy launches, for example, have more than doubled in the past year and accounted for 3.2% of launches in Europe [Mintel GNPD].
This trend for new formats has led to an increased opportunity within this category for flavour innovation, with many consumers preferring to drink or eat their vitamins, rather than swallow whole capsules.
Presently, flavour innovation in this category tends to focus on core flavours such as lemon, lime and other citrus, berry and fruit profiles as well as mint.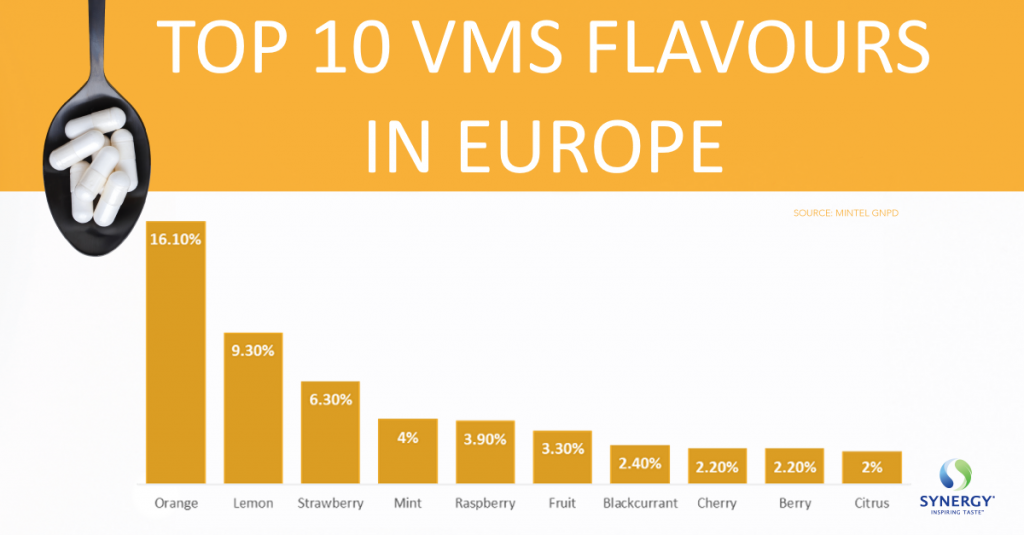 Figure 2: Top 10 VMS flavours in Europe by launches [Mintel GNPD] (click image to enlarge)
As consumers move towards vitamin fortified drinks or foodstuffs, we expect this to change. A similar pattern emerged early in the 2010s as amino acid products for sports nutrition moved from tablets to powdered drinks sparking a wave of exciting flavour innovation.
Already we are starting to see more exotic flavours such as tropical fruits (mango, pineapple, passionfruit), grapefruit, yuzu, peach or even botanicals such as lavender or cherry blossom. This trend is particularly pronounced amongst products aimed at Millennials who are typically more adventurous in their flavour choices.
We also see a degree of seasonality in flavours for the VMS category. For example, a cold and flu remedy may be consumed hot, and so favour soothing flavours like honey or lavender, whilst products for hay fever relief might be lighter and more refreshing, like lemon and lime or pineapple.
Manufacturers may also find themselves faced with taste challenges when formulating for these products. Users of VMS products can sometimes report bitter, metallic or even spicy notes caused by the functional ingredients.
Utilising masking flavours, such as those produced by Synergy, can help alleviate these off-notes, especially when combined with other flavours.
For more information, please visit our products page to find out more about our flavour solutions for vitamin and mineral supplements.
References:
[1] Vitamins and dietary supplements in western Europe, Passport, October 2020
[2] Consumer health in the United Kingdom – analysis, Passport, October 2020
[3] A year of innovation in VMS, 2020, Mintel, May 2020
insights