We're Feeling Nostalgic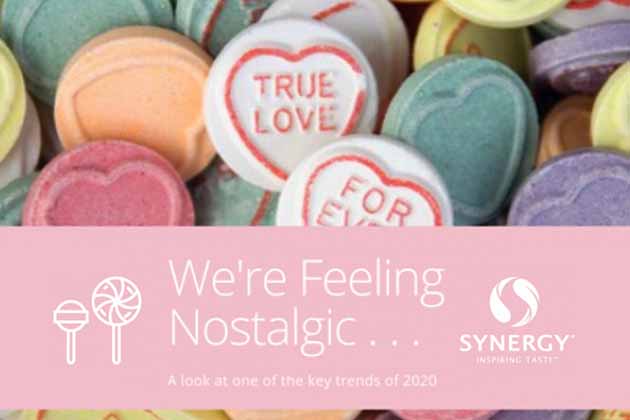 Nostalgia trends come around in waves – generally around times of uncertainty. Nostalgia is a trend that has been growing considerably recently in the media, fashion and food. 
Netflix has allowed us to binge watch friends and Disney + has helped us to reconnect with the Disney classic films and series. Revivals of iconic fashion styles like Cher's Checked skirt moment in clueless as well as countless other come backs. But it's not just media and fashion that are jumping on the nostalgic band wagon, we are seeing a growth of nostalgic style products in the food industry. The graph below shows the increase in google searches for "1980s" and "1990s" since 2014:

As the uncertainty of the coronavirus pandemic continues, the need for comfort and stability has never been more important. Consumers are turning towards food that bring a sense of nostalgia to the forefront as a source of comfort and familiarity. Reverting to household favourites such as Haribo cola bottles and love hearts. Traditional confectionary products from familiar brands bring a sense of calm and act as a stress release. However, as the social distancing continues and the isolation fatigue sinks in, consumers are looking for a modern twist on their childhood favourites.
During lockdown we saw a surge in interest in home-baking. Gaining such popularity that toilet roll gate changed to flour gate- so many were baking that the flour shelves were empty, and flour became one of the hottest commodities! During lock-down the one of the stars of home-baking was the revival of the classic banana bread which helped consumers use up leftover ingredients and create fun twists on the classic cake. When we saw record highs in temperature over the summer in the UK, consumers were reinventing their favourite childhood desserts such as pavlova ice cream and Neapolitan milkshakes.
The Pleasure Principle
The Food People trend hub have identified 'the principle of pleasure' as one of their top five up and coming food trends of 2021. Further highlighting the importance of food as a mood enhancer, how consumers turn to food as a source of pleasure and their bit of 'me-time'.

One nostalgic product that is trending is the good ol' ice cream float. This old school classic is making a comeback, and it's not just a dessert anymore. Restaurants are creating boozy floats, adding scoops of ice-creams to complement their cocktails. Fruity profiles seem to be the most popular profiles, but other profiles like chocolate and coffee are also making an appearance.

Social media has been a driving force of this trend, creating over 18's only floats with ciders and hard seltzers. Allowing adults to recreate childhood favourites while playing like adults.

Retro sweets are synonymous with the nostalgia trend, taking consumers back to the sweet shops of their childhood. Instead of the classic starbursts and fizzy cola bottles, childhood favourites are being reimagined into new formats. A couple of examples of this include: Iceland have created a selection of nostalgic ice creams featuring – the retro sweets flump, fruit salad and wham sweets into ice creams. Iceland has also created a crazy sours skittle ice cream.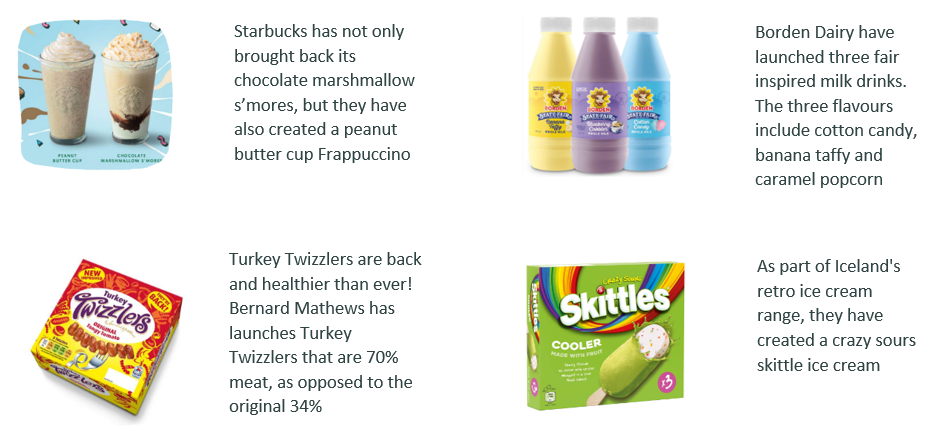 People have always derived pleasure from food. Now that we are living in a world online, added pleasure is provided when consumers can share what they've bought online, the brighter the better. Millennials spend 5 days per year looking at photos of food on Instagram, 33% of UK 18-24-year olds use their social media to take pictures of food. Social media has continued to impact trends, 'instgrammable' places have been created around the world to help consumers create new content for their social media channels. Museums are being created to provide these photo-op moments that consumers can share with their following.
These museums allow consumers to indulge in their inner child and play around with lifestyle versions of their childhood favourites. Museums that have created whole rooms dedicated to specific treats include; the sweet museum and The Museum of Ice Cream.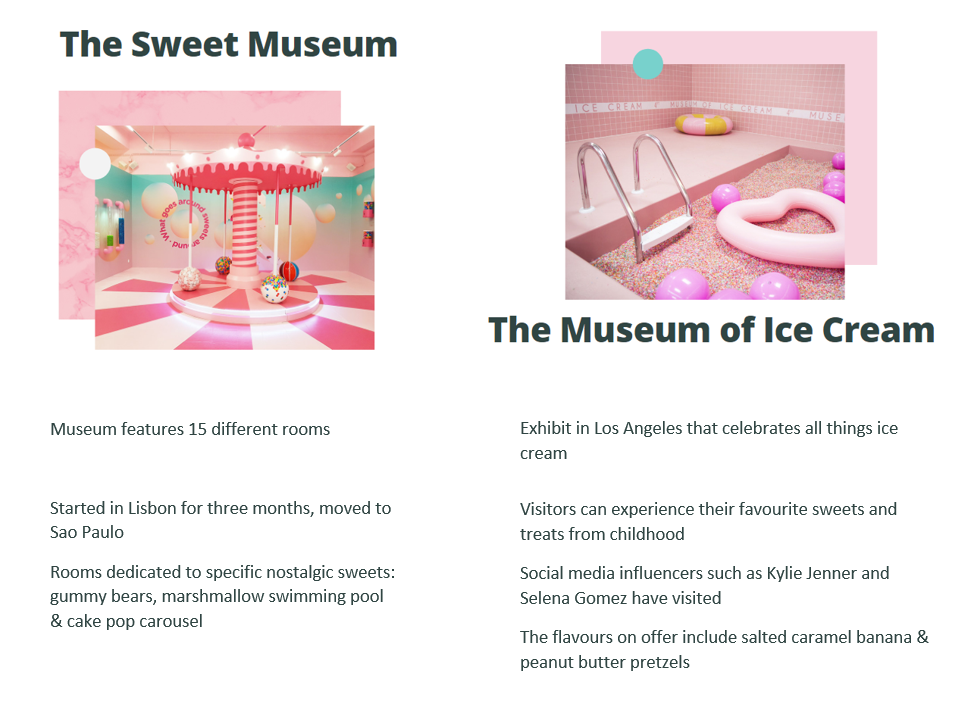 The main driver of this trend is 'the game changer' consumer. These consumers are looking for products that are fun and playful, finding their childhood favourite flavours incorporated into other novel products. 60% of consumers are interested in buying products from their childhood brands.
The Globetrotter consumer is constantly exploring new and exotic cuisines. Although these consumers are looking for innovative products from different regions, there is also an emerging theme of looking across the globe for more nostalgic inspiration.
Borrowed' nostalgia is popular throughout the life hacker consumers. Mintel reports show that there is a growing trend of unremembered nostalgia, a generation that is looking for nostalgic flavours that were before their childhood.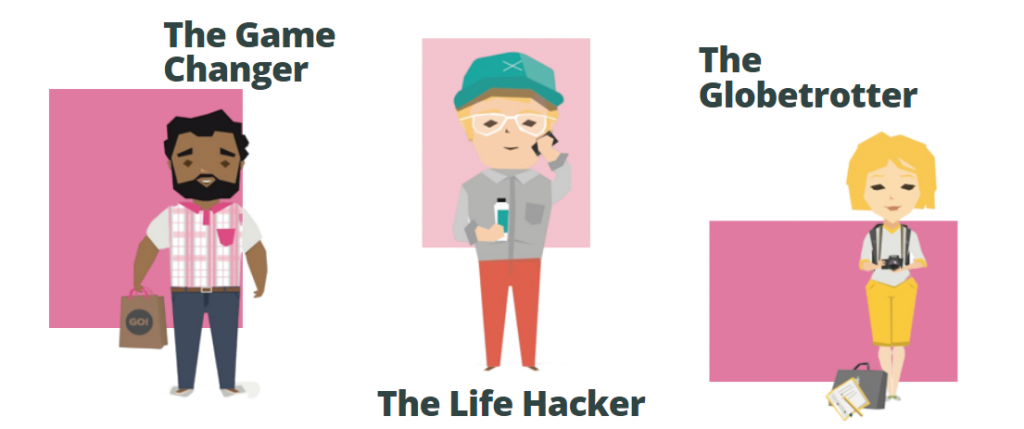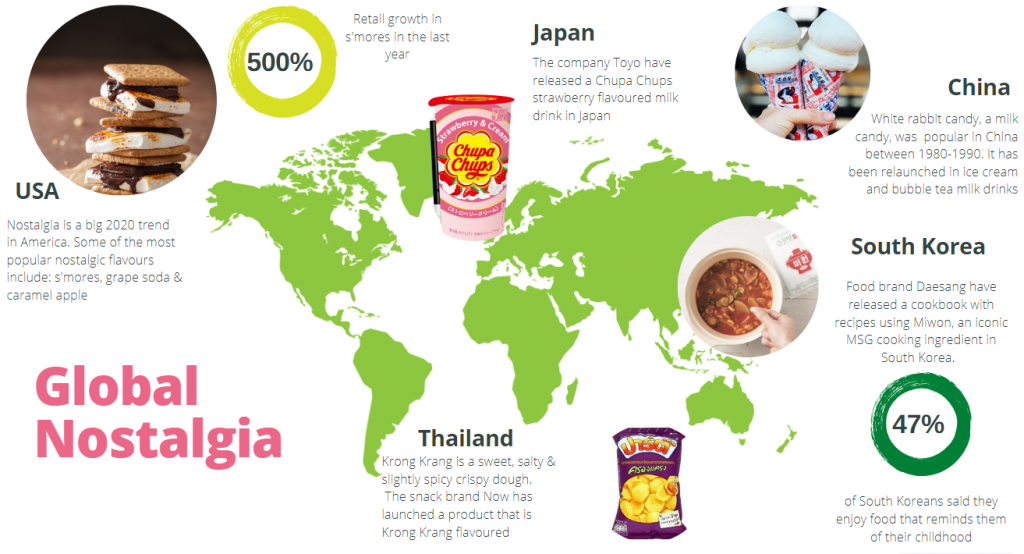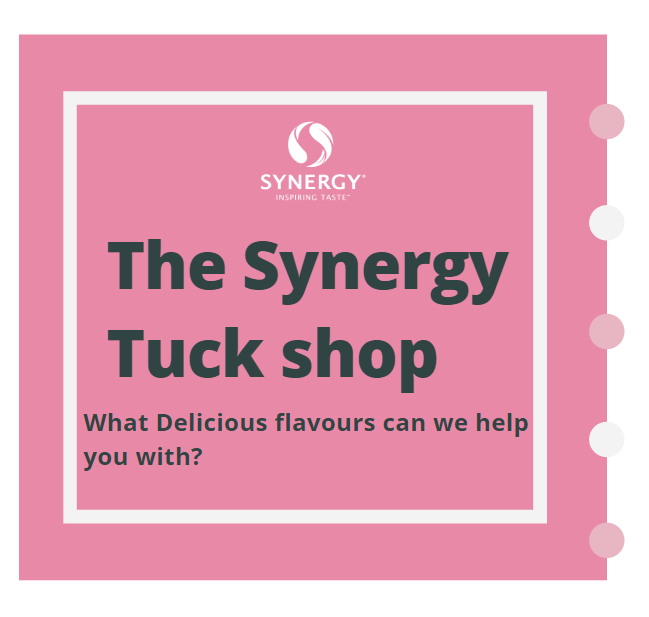 Flavours from the past, will inspire the products of the future. Synergy can provide a whole host of flavours that will bring the nostalgia right back into your products. Breaking them down into three categories:
Retro Desserts
Sweet shop
Fairground
Pulling together your childhood favourites such as sour watermelon, sherbet lemon and cotton candy with a modern twist to create the perfect nostalgic products.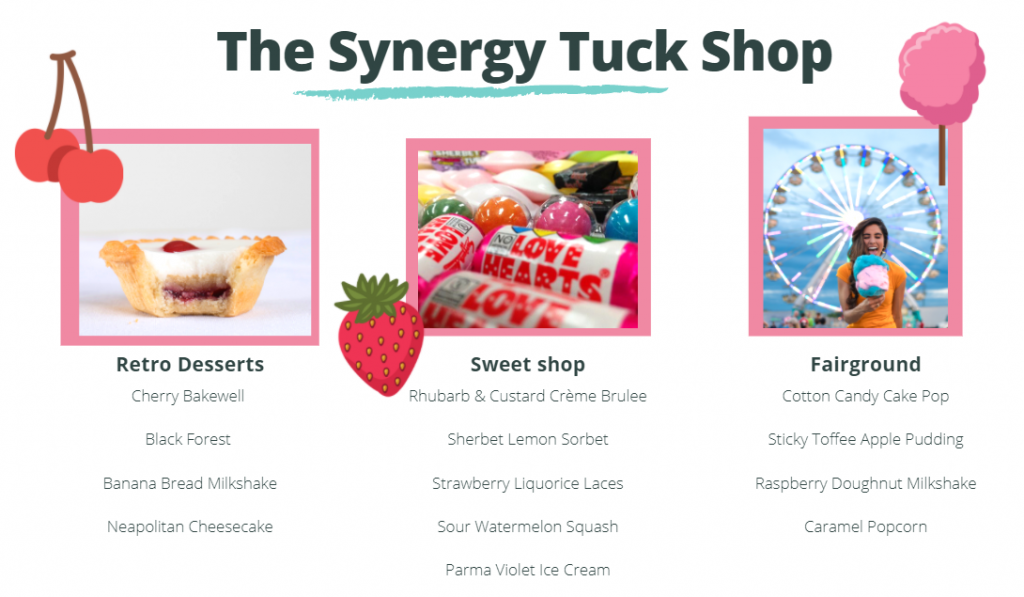 To find out more about our range of retro and nostalgic flavours please contact our team.
For more trend information, why not check out our regular Trendcast where the Synergy marketing team discuss all things food and drink!
insights