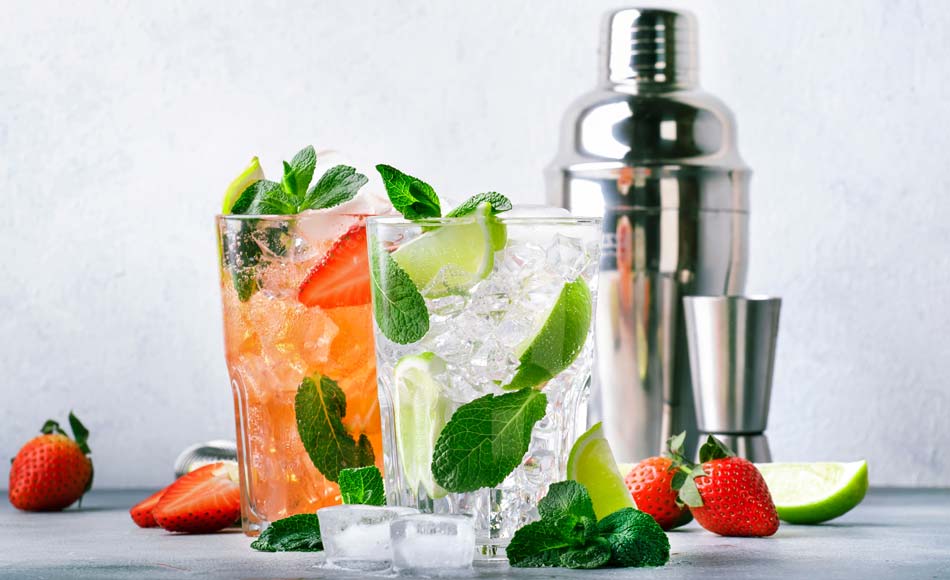 Alcohol
Innovative solutions for alcoholic beverages
Alcoholic Beverage Market Solutions
From concept ideation to full-scale commercialisation, we act as an extension of your innovation team to help your product succeed in a highly competitive market.
From spirits and ready-to-drink cocktails to beer and hard seltzers, our highly collaborative environment enables you to create great tasting drinks with our natural flavours, extracts, essence, and taste modulation solutions.
The best poured cocktails combine creativity with a scientific approach mastered by mixologists that keep patrons wanting more. Our beverage experts understand both the art and science of crafting the perfect cocktail that meets the taste and label expectations of the most discerning consumer to ensure they become your repeat customer. 
The technical challenges involved mean that consulting a flavour and beverage specialist like Synergy Flavours is fundamental. Our market and consumer insights help us to anticipate flavour trends to help your products stand out. From new product development, range improvement or modifications in line with new legislation or regulations our experienced applications team is here to support you.
We combine traditional and modern flavour technology with insights and application expertise to support you in delivering great-tasting alcoholic beverages. 
Whether you are looking to tap into latest flavour and category trends or if you are looking for depiction or provenance solutions, our beverage category team have everything you need to stay one step ahead of the competition.
We have a range of solutions from natural flavours through to extracts, essence, and taste modulation solution.
Applications
Spirits
Beer & Ciders
Cocktails
Hard Seltzers
Low and No
With 135+ years heritage in Citrus we combine traditional extraction techniques with our global expertise in flavour development to create authentic citrus solutions for beverages.
Explore Our Market Solutions
We're passionate about helping our customers create great products.
Complete the form below to get in touch with a member of our team to leverage our operations for global solutions based on true inspiration.