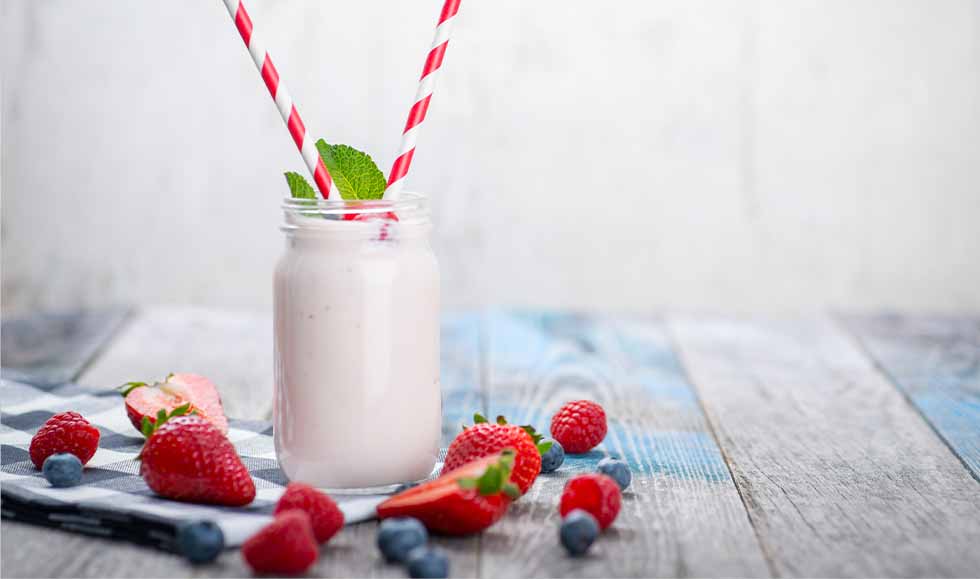 Dairy
Flavours for traditional dairy products
As part of the Carbery dairy family, we know that creating a genuine dairy experience isn't about adding a single taste.
With over half a century of experience formulating dairy products, we know how to help you deliver authentic, great tasting dairy products.
Consumer Behaviours
Consumer behaviours are changing, with increased appetite for premium, indulgent and exotic flavours that don't compromise on convenience or health.
We're constantly researching the latest trends and influences to help you understand what consumers desire, whether that's exotic new tastes or a twist on classic favourites.
Our collaborative approach allows us to deliver tailored ingredients that complement your existing product recipes to stay relevant in a fast-changing market.
Applications
Ice cream
Yogurts
Drinks
Cheese
Desserts
Vanilla
Globally, vanilla is one of the most frequently used and most beloved sweet flavours, particularly in dairy products.
We combine over 100 years of vanilla extraction expertise with our dairy heritage to deliver quality extracts that range from beanie tones to impactful creamy profiles, customised to help elevate your dairy products.
Taste Modulation
Manufacturers in the food and beverage industry are under growing pressure to produce healthier products without compromising on taste. 
This can mean ingredient reduction to improve nutritional labelling or adding others to boost the health profile, both of which create unique and complex taste challenges.  
Our taste modulation portfolio leverages a robust toolbox of characterising and modulating taste solutions to address these multi-dimensional taste challenges and deliver healthy products with the taste consumers love.
Explore Our Market Solutions
We're passionate about helping our customers create great products.
Complete the form below to get in touch with a member of our team to leverage our operations for global solutions based on true inspiration.