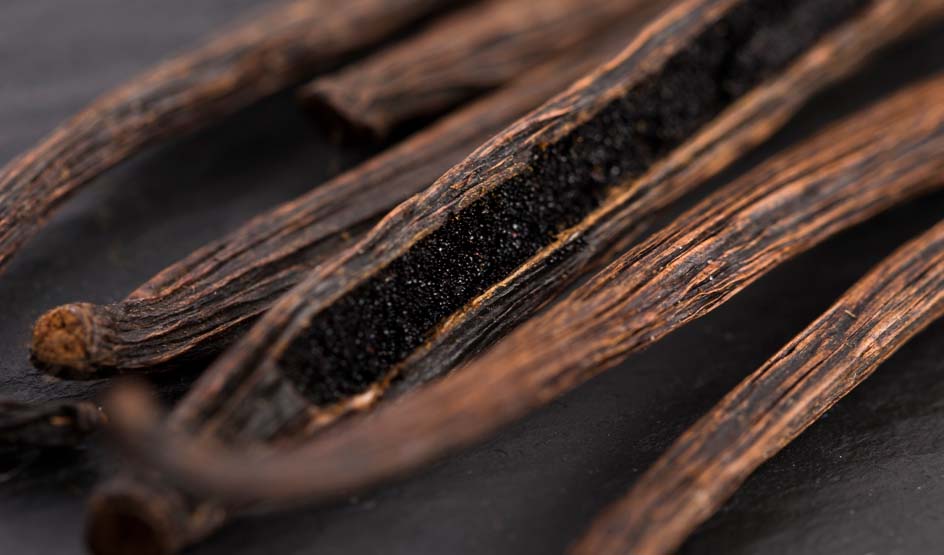 Sustainable Vanilla
Dedicated to improving lives in vanilla growing communities and providing quality, responsibly sourced vanilla for the industry
Vanilla is at the forefront of sustainability and CSR efforts at Synergy Flavors.
We've been working hand in hand with our partners in the SAVA region of Madagascar for decades, building trust and mutual respect through good times and bad.
Working with the Madagascar Development Fund and other investment partners, we're committed to giving back to the underserved vanilla growing region, building schools and establishing clean water systems throughout the area.
Responsible Sourcing
We buy our vanilla beans from sustainable sources that prioritize the well-being and livelihood of vanilla farmers and their families. We work only with suppliers that use traditional curing methods, which promote environmental and economic benefits in the community. By focusing on traditional curing methods, we help to extend seasonal employment for farmers and preparers while improving the quality of the vanilla we source.

These actions, coupled with our continued commitment to providing educational opportunities for local children, increase the likelihood that vanilla will remain a key source of income for Malagasy farmers.

Our vanilla preparers and exporters maintain a Corporate Social Responsibility Program and abide by a Code of Conduct to make sure they abide by our strict standards for worker health, safety, labor and environmental practices. Decades of partnership, through thick and thin, means we have long-standing and trusted relationships, building resilience into our supply chains and ensuring we can secure high quality vanilla on a consistent basis.

Consistent Quality
For decades, we have worked with our suppliers to set high quality standards and expectations for the life cycle of the vanilla beans we purchase. Allowing the bean to mature on the vine, adhering to traditional curing process and careful storage, packaging and shipping all impact the quality of the cured vanilla bean.

Our relationship with our local processer enables us to have more control over the quality and consistency of the curing process. Our partner purchases vanilla direct from the farmer cooperatives as fresh, green vanilla beans that are collected and brought back to our facility for quality control and sorting before the traditional curing process begins. This enables us to manage every aspect of the curing process from "green to fully cured."

Every lot of vanilla beans is subject to rigorous analytical and organoleptic testing by our team of vanilla evaluation experts, to make sure we only buy the very best beans and extracts.

The Sustainable Vanilla Initiative (SVI) is an industry-wide initiative to address break the boom-and-bust cycle associated with vanilla pricing, promote economically and environmentally sustainable growing practices, and improve farmer livelihoods. SVI currently has 28 members that represent over 70% of worldwide vanilla bean podcasts.
SVI is hosted by IDH, The Sustainable Trade Initiative, along with U.S.-based Sustainable Food Lab (SFL). According to its website, SVI began in 2015 as a response to "a shared sense of purpose from international food manufacturers and vanilla industry to improve sustainability and quality in vanilla production."
SVI has 4 program goals:
Increase the supply of traceable and sustainably produced vanilla.

Improve livelihoods and income of vanilla farmers.

Improve quality by significantly reducing early harvesting of green vanilla.

Address concerns about child labor in vanilla production and processing. 
We became SVI members in 2021, allowing us to expand our current platform to include farmer welfare, child labor rights and deforestation. This collaboration within our industry will create opportunities for differentiation in supply chain management and transparency.
Download our Sustainable Vanilla Overview
Learn more about sustainable vanilla at Synergy Flavors by downloading our overview below.
Download