2022 Food and Drink Trends | Part One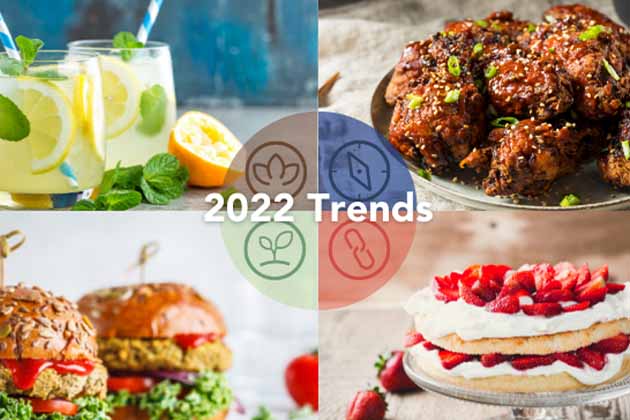 When Synergy revealed four key trends that would shape the future of food and drink for 2021-2022, many of these trends were linked to the COVID-19 pandemic and subsequent restrictions on consumers' everyday lives.
While the Covid-19 pandemic is still having an impact on consumer behaviour, new driving forces are also shaping the future of food and drink.
In part one of our trend refresh we revisit two of the key trends of 2021-22 and highlight the key consumers driving change in 2022 and beyond.
Younger consumers make their mark
Three generations of young consumers are shaking up the way we work, shop and interact with each other. As we move further into a decade of change, these consumers will become increasingly influential in shaking up the norms of today's society.
Millennials
Born 1982-1995
A group of consumers who have been the driving force of changing trends over the last 5-10 years. Now many of these consumers are moving into parenthood and making a mark in the way they are bringing up their children in this new world.
Generation Z
Born 1996-2009
A generation that has grown up in the digital age now centre everything around social media and staying constantly connected with the outside world. This generation will continue to drive social media trends which in turn will have a big influence on trends we see in food and drink.
Generation Alpha
Born 2010-present
True digital natives, this generation are growing up in a world where their future is uncertain. They are training themselves for an unknown future but with certainty of political, environmental and societal change.
Connected 2.0
Connect to online communities
With Gen Z and Gen Alpha driving digital change, it's no surprise that social media is having an even greater influence over every area of our lives, not least food and drink product launches. Some of the TikTok trends of 2021 included candy cocktails, glitter drinks and pumpkin spice. 2022 may see new ideas coming through thick and fast, as manufacturers give more attention to some of these trends when creating new products.
Living in the age of social media is also influencing the visuals of food and we are starting to see plays on linking colour with flavour. For example, Pantone announce that 2022's Colour of the Year is 'Very Peri', which is a described as "a dynamic periwinkle blue hue with a vivifying violet-red undertone that blends the faithfulness and constancy of blue with the energy and excitement of red". We may see manufacturers taking inspiration from this, creating products with the visual appeal of 2022's Colour of the Year, with flavours such as blackberry, plum, and pomegranate trending alongside.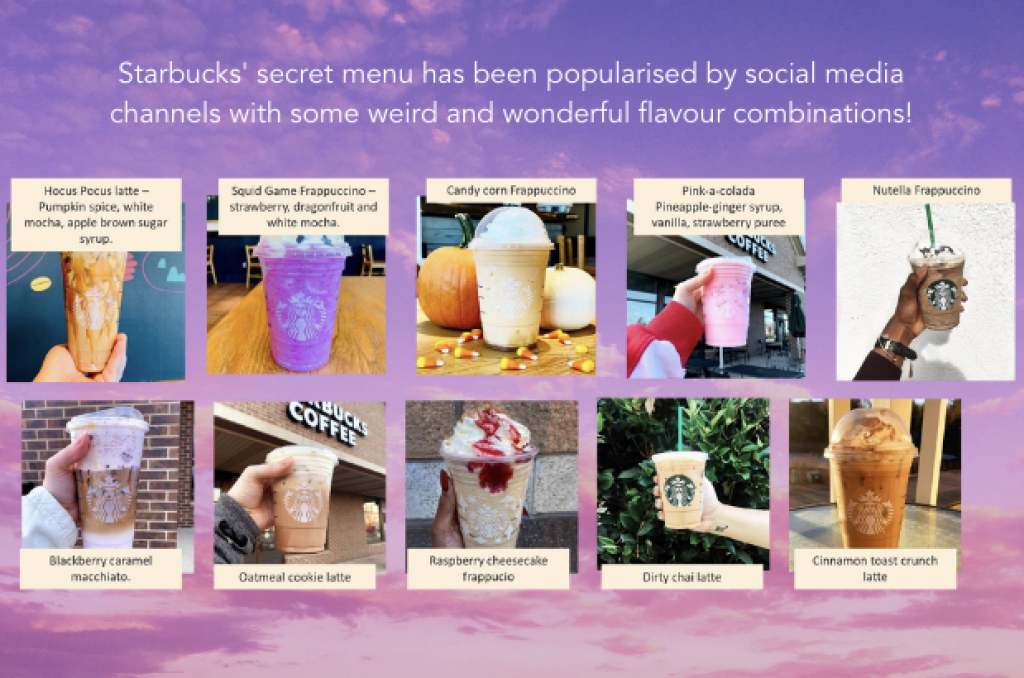 Connect to the past
Originally sparked by the pandemic and a need for comfort in uncertain times, nostalgia will remain a strong theme throughout 2022 and beyond as we all adapt to the ever-changing new normal. Expect to see a continuation of the 'classics reimagined' as desserts like sticky toffee pudding, strawberry trifle and banoffee are given a modern update as well as appearing as a flavour profile in other categories such as bakery, drinks and even sports nutrition products.
One of the stand-out sweet flavours of 2022 will be blonde chocolate. Reminiscent of Caramac and Caramilk bars of consumers' childhoods, this classic caramelised chocolate is getting a modern update and appearing in product launches across bakery, desserts and alcohol.
Cereal-inspired profiles are also continuing to grow in popularity and 2022 could see more innovation across categories such as bakery, nutrition and beer with flavours like cereal milk, fruity pops and cinnamon cereal.
Good for me and the planet 2.0
Eating for a healthier planet is going beyond a trend and becoming a must-have for many consumers, which in turn is increasing the spotlight on diets that focus on conscious consumption. Whilst vegetarianism and veganism are well established, we have recently seen the coining of new terms like 'climatarian diet' and even 'reducetarian' which moves more towards a sustainable approach and philosophy rather than the inclusion and exclusion of specific food groups.
Flexi, plant-based and climate conscious eating
The consumption of plant-based foods is on the rise globally with global sales expected to reach $162m by 2030. Brands are responding with product launches at rapid pace in what is becoming a race to create the ultimate alternative. There is now an expectation that plant-based products will offer similar taste and texture to meat and dairy-based versions, particularly as flexitarians and part-time plant-based consumers continue to drive growth in this market. Delivering the taste of meat or dairy in alternative products presents a number of challenges but by understanding the complex nature of plant-based ingredients can help manufacturers to deliver the right taste.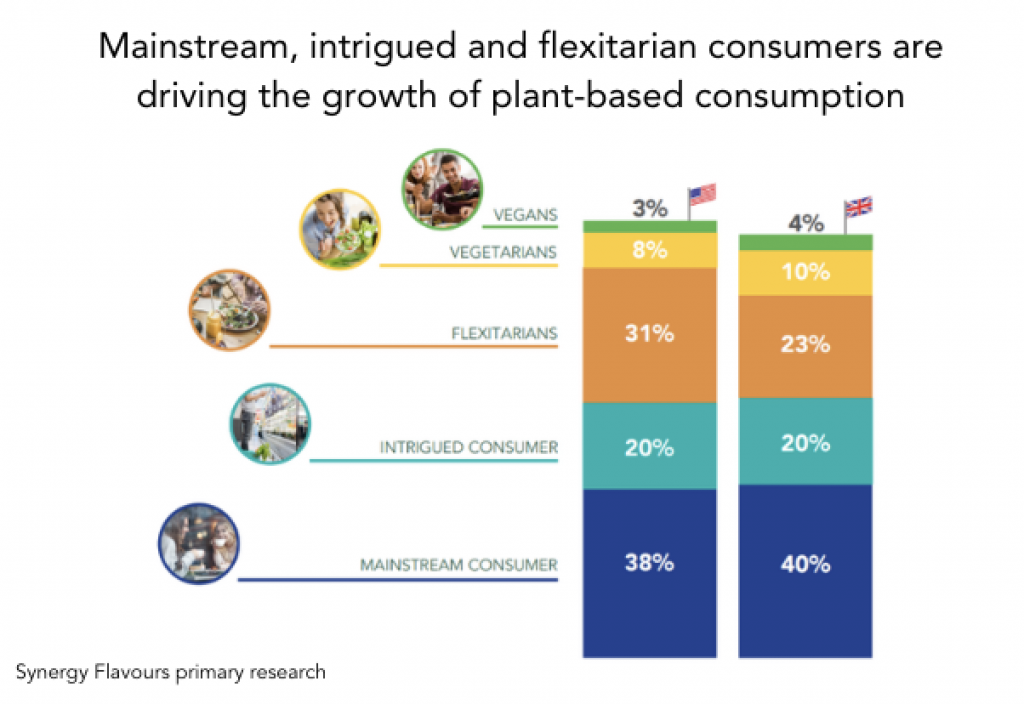 In 2022 and beyond, expect to see more innovation around plant-based seafood alternatives and dairy alternatives driving growth in the use of new plant-based protein sources such as pea and fava bean. We are also beginning to see plant-based expand beyond burgers, sausages and milk alternatives to cover all areas and make sure there is an alternative for everyone. For example, we have seen exciting innovation in the meat alternative segment with brands developing in the specialst space launching products like fake bacon and vegan pepperoni alternatives. But it's not just 'alternatives' that are making waves, plants themselves are being celebrated as the hero of dishes in a new way. Many celebrity chefs including Marco Pierre White have supported veganism and in 2021 alone 80 vegan restaurants received Michelin stars, taking the plant-based lifestyle into high-end fine dining. Read more about the latest plant-based trends here.
Considered choices
With such busy lives, consumers are keen to make more considered choices when they're in the supermarket and are demanding more from manufacturers in terms of how products are made and where the ingredients originate from. Six out of 10 people are interested in learning more about where their food comes from [Innova Market Insights] and provenance is becoming increasingly important to consumers, who are looking for ingredient origins on product labels. Manufacturers should look to add such premium cues to their packaging to help direct consumers and be transparent with their offering – for example by utilising provenance ingredients from desirable locales such as Italian citrus. Find out more about Synergy's Italian heritage extracts.
This craving for simplicity is also being seen in the use of flavours in products such as beverages. After so much focus on exciting flavour combinations, 2022 may see a return to single flavours done well. This trend is already being seen in products such as hard seltzers and also in gin, where single profiles like blackcurrant, elderflower and different varieties of orange flavours are proving popular. In soft drinks, we are also seeing a return of single flavours, with pear, cranberry, and cherry featuring as the fastest growing flavours in the top 15 launches.
2022 Trends part two coming soon!
In the next instalment of the 2022 trends blog we take a look at Adopt the Pace of Nature and Adventure Awaits.
In the meantime, take a look at our trendcast series where our marketing team chat about the latest food & drink trends
insights