Low and No session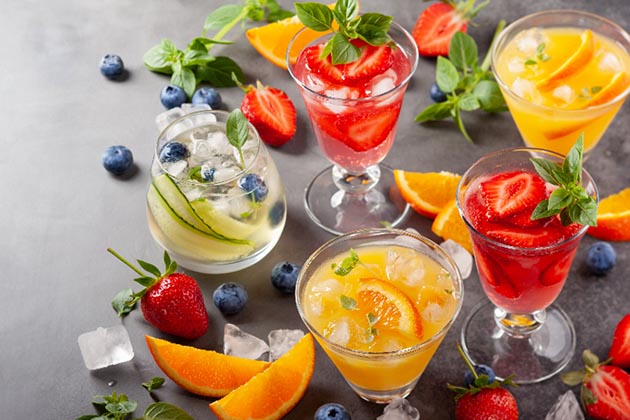 The Synergy beverage team had a virtual session with Laura Willoughby – Co-Founder of Club Soda and Christine Partkinson – Co-Founder of Brimful Drinks.
The educational session covered multiple areas including labelling, positioning and taste challenges and considerations. Synergy's European business development manager, Vicky Berry has summarised key points from the session…
Labelling
There is currently a great deal of confusion regarding the labelling of low and no drinks for the UK market. Currently, in England and Wales, there is surprisingly no legislation. There is just guidance in this area with local trading standards ultimately making the final decision for brands. This has therefore led to different claims and positioning of beverages across the low and no space.
The current guidance in England and Wales is for beverages between 0.05-0.5 to be positioned as de-alcoholised or low-alcohol. Alcohol-free is currently advised for products less than 0.05%. This guidance contradicts European regulations in which any products below 0.5% can be called Alcohol-free. There are calls for the market to be more regulated and align with Europe with the same positioning for 0.5%.
Due to the current confusion, we are seeing a "race to 0" as brands like Gordon's are trying to get their ABV below 0.05% to comply with the current guidance for alcohol-free. There is frustration in the market as this can be limiting on the types of profiles available and ultimate delivery of the final drink. Manufacturers aiming for 0.0ABV will potentially be more restricted on the types of flavours and extracts they can use. Interestingly, the soft drinks market does not have to declare ABV and as such some soft drinks …. and even ice creams, have a higher ABV than products in the low and no space.
There is a clear need for the Government to regulate this space and review the guidance in order to help ensure brands are not having to compromise.
How is a low / no beverage different to a soft drink?
Category blurring between alcohol, low / no and soft drinks is definitely growing….but what is the difference between a low / no drink and a soft drink? Laura Willoughby emphasised a key point being that a low / no drink needs to represent a switch in your day. This isn't a drink you would have mid-morning or whilst you are working at your desk. This needs to be a drink which is a reward – perhaps as a celebration or when you are looking for a treat after a hard day. This is a beverage you will serve in a nice glass, will pour in from a nice bottle, add a mixer too, a drink that you may garnish. Low / no drinks are not about hydration – they are not something that should be consumed quickly to quench thirst. A low / no drink is not a posh lemonade or a flavoured soda.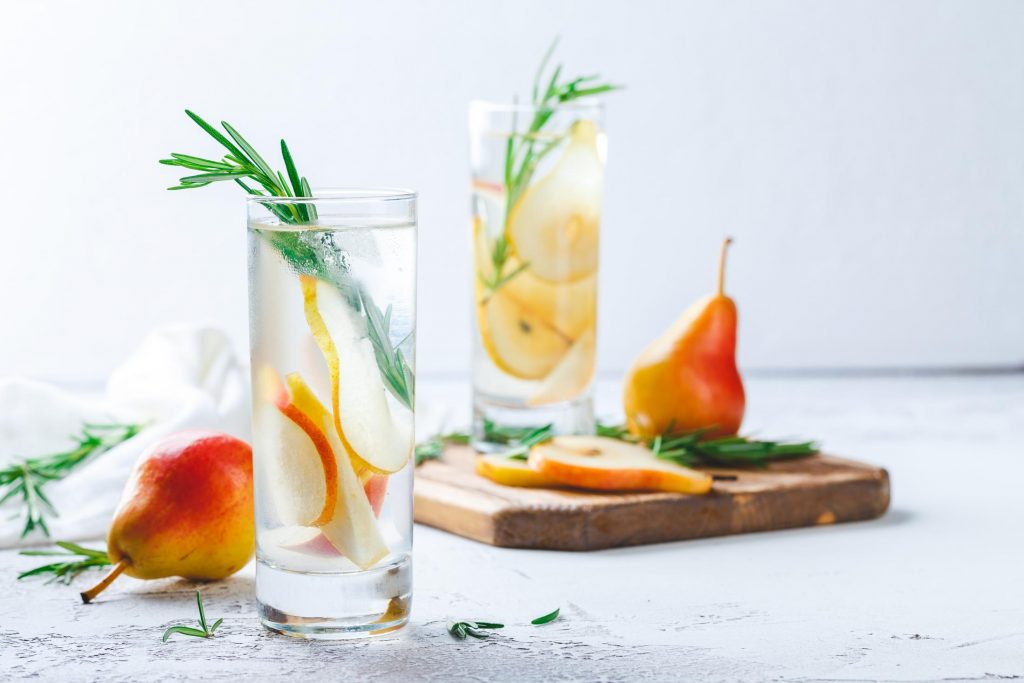 Who's Drinking?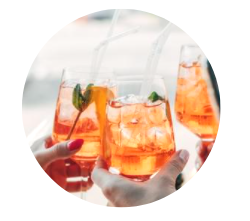 There are clear differences between target consumers in this space. Laura Willoughby highlighted different personas with different needs:
Consumers who are cutting back –
Consumers who still like a drink and enjoy a drink. Perhaps someone who is looking to not drink during the week or drink less at the weekend by having an alcohol drink then following with a low / no offering. Consumers in this space are typically looking for something which mimics the taste complexity of the alcoholic equivalent and may be looking for the alcohol warming sensation of the body that comes from blending botanicals
People who have given up alcohol completely –
These consumers may have given up alcohol due to dependency or a negative experience. As such, anything which reminds them of alcohol may actually be a trigger and they are actually looking for a drink which taste great but doesn't have alcohol notes or reminders.
People who have never consumed alcohol –
Consumers in this space are perhaps new generations who have never ingested alcohol or people who do not choose alcohol due to religious beliefs. Again, these consumers are not necessarily wanting those alcohol notes, although they may not be perceived as negatively as someone who sees alcohol as a trigger. These consumers also often want something which is sweeter and is less bitter. Fruitier profiles can also be popular with these types of consumers.
Key attributes & quality – tasting session
Laura and Christine took us through a number of products in this space highlighting key attributes.







Consideration & Challenges
In addition to the complexity and sophistication of the delivery, there are other key points manufacturers need to consider.
Transparency of manufacture –
Brands in this space has previously been quite closed about their processing. Christine highlighted that this may be a barrier to entry – particularly with growth into on trade. Bartenders and mixologists often want to know the story behind the product. This is something that the alcohol industry does well – Jack Daniels for example revealed information about their processes through teasers over several years. They excited consumers talking about their barrels; "We aren't just putting our whiskey into barrels. We're entrusting it to them". Low and no beverages should leverage their craft in order to help them connect with on-trade and consumers.
Focus on calories and nutrition –
This is an interesting and much-debated point. Ultimately low and no drinks are consumed as a reward. We discussed that sugar and calories shouldn't be a focal point – if people are cutting out alcohol. Laura highlighted that sugar can actually help suppress some of the alcohol cravings and be beneficial for consumers. Conversely, some consumers who have cut back are doing so as they are more focused on health. As such, they may not want a drink that is high in calories or laden with sugar. This is a key point to balance – ensuring consumers have options and are ultimately not compromising on taste or delivery.
Functional –
More brands are looking at additional ingredients in this space however there are again concerns about the regulation of new ingredients. Brands like Wildlife have focused on blending wellness and provenance adding in vitamins to deliver "bubbles with benefits". Corona launched Sunbrew non-alcoholic beer with Vitamin D. Other brands have pushed this area further with ingredients like CBD. This is certainly an interesting space and certainly one which manufacturers need to consider.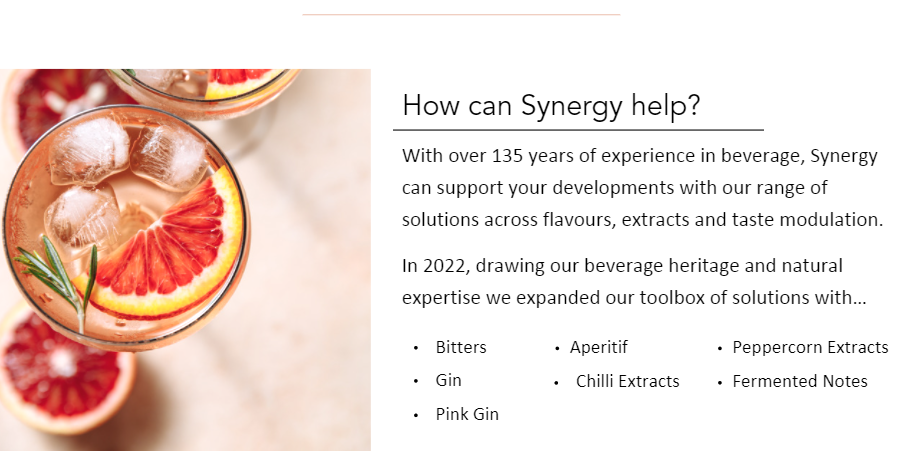 In addition, noticing the need for provenance, we created new Italian citrus extracts which are more soluble in low and no drinks
Sicilian Orange
Sicilian Mandarin
Follow this link to learn more about our Citrus flavours
---
We also expanded our depictable range of flavours, adding Natural rhubarb flavour – a leading profile about gin.
Follow this link to learn more about our other Inspiring fruit flavours.
Contact us if you would like to discuss how we can support your next development.
insights