Plant-based or taste: do we need to choose?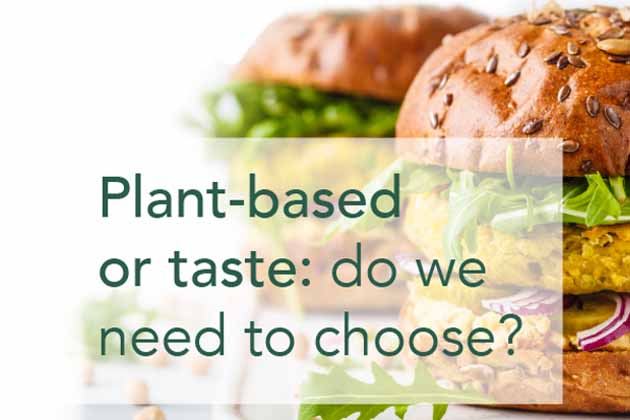 Did you know that global retail sales of plant-based food alternatives are tipped to reach up to $162 billion by 2030? [1] The products that were once confined to free-from aisles are now being given significantly more shelf space, which is a true reflection of how much this sector has grown in recent years.
With this growth has come an impressive amount of innovation to help improve the taste, texture and eating experience of plant-based products, but there's still a long way to go. So, the question remains – when it comes to plant-based or taste, do we still need to choose?
What do consumers want?
To understand consumer preferences when it comes to plant-based foods, we first need to understand the drivers behind their dietary choice. A recent survey found that 37% of Brits say they have actively reduced or removed animal products from their diet in the last five years [2], and flexitarians (those who restrict animal-based products in their diet) account for 42% of the global market. [Euromonitor]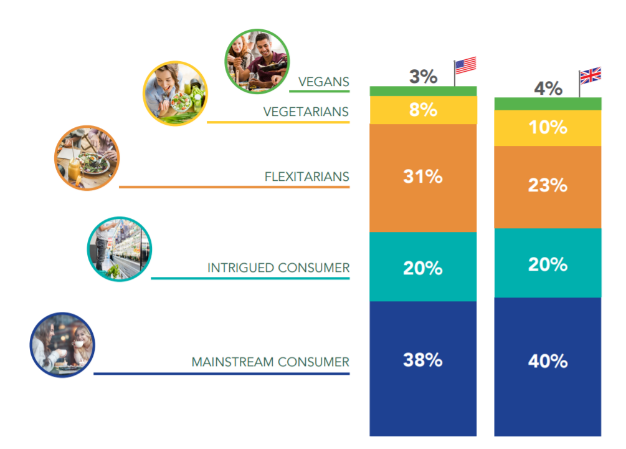 While veganism is rising in popularity, too, the NPD Group estimates that 90% of products in the $1.7bn European plant-based market are sold to non-vegan consumers so products must meet their exacting requirements. [3]
Taste, texture and indulgence are all increasingly important factors to consider when developing plant-based products. Consumers don't want to have to compromise on any of these factors, and it's creating both opportunities and challenges for manufacturers.
Fake it to make it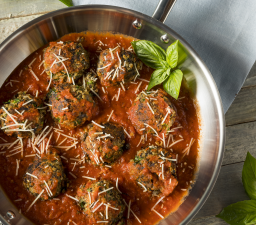 As a result of meat alternatives moving to the mainstream, meat substitute products are evolving to emulate the appearance and texture of their meat counterparts. For example, soya protein is a key ingredient used to replicate meat textures in plant-based products, but it can create taste challenges as it gives off a 'cardboard' flavour. Looking closely at the proteins being used in these products is key to understanding why they taste a certain way and how to combat that with masking technologies or enhance other flavours within a recipe.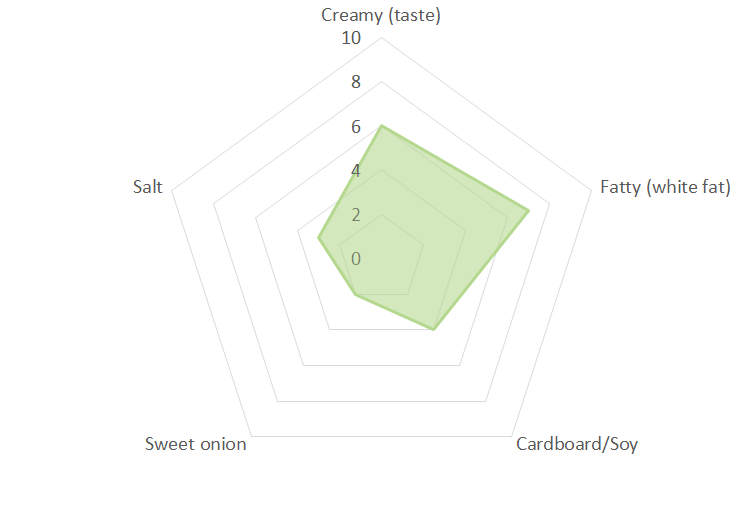 There are, however, growing concerns about the salt content of some meat-alternative products, [4] creating an even bigger challenge for manufacturers to create plant-based products that deliver real flavour while being low on salt and sugar, in accordance with health guidelines.
Here at Synergy, we take a unique analytical approach to evaluate the flavour matrix of cooked plant proteins to develop bespoke flavour masking solutions. We can also help manufacturers reduce the amount of salt in their products by using flavours such as kokumi to add the 'savoury' flavour that elevates the taste of a product without as much reliance on salt.
Mainstream choices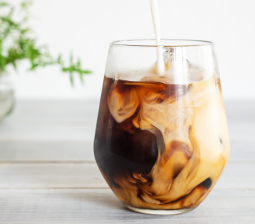 The plant-based boom in dairy started with the introduction of milk alternatives, such as oat, soya and coconut. However, innovation has increased massively in recent years as brands have sought to grow their share of a crowded market and provide more choice for consumers. Cheese alternatives, ice cream alternatives and other traditionally dairy-based products are now common sights in shoppers' trolleys and global brands such as Häagen-Dazs offer extensive dairy-free options.
Creating a well-balanced profile for plant-based dairy alternatives is a particular challenge for product formulators as they seek to manage both off-notes from plant-based and fortification ingredients and simulate the dairy taste and creamy mouthfeel of traditional dairy ingredients.
Drawing on our dairy heritage from our parent company, Carbery, Synergy has developed flavour solutions that can be used to build back creaminess and indulgence, delivering authentic, multidimensional dairy taste by mimicking the characteristics and flavour of traditional ingredients.
Taste modulators can also be used to improve palatability by masking off-notes and reducing after-taste or unfamiliar flavours so that further product enhancement is made easier for manufacturers.
The challenge for bakers
This is a challenge also faced in bakery, which has been somewhat overlooked for plant-based innovation opportunities. For bakers, creating plant-based products that meet consumer requirements in terms of taste, appearance, functionality, nutritional content and price is a big ask. Removing egg or dairy ingredients from recipes can result in issues with stability, texture, taste and structure, all of which must be overcome to create products that meet consumer preferences.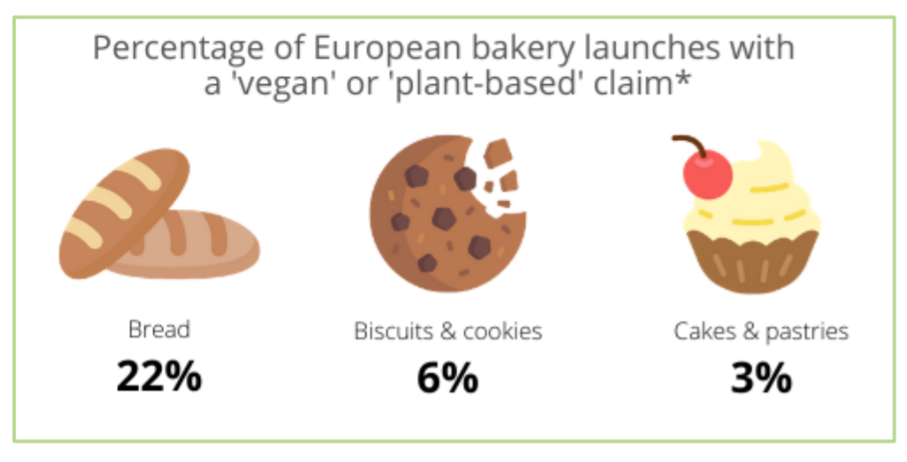 Reformulation strategies can make a substantial difference to plant-based recipes. Using flavours optimised for plant-based products can mask undesirable flavours and build back the texture and mouthfeel that is typically lost, as well as ensuring a taste that consumers expect and can enjoy.
Synergy's flavour solutions can be used to mask undesirable off-notes and build back the lost flavour. These solutions are designed to deliver authentic taste, added functionality, and long-lasting mouthfeel to plant-based products, by mimicking the characteristics and flavour of traditional ingredients. The solutions can also restore the 'brown' and 'cooked' aromas which typically comes from the inclusion of eggs in baked goods, and also the 'creamy' and 'buttery' aromas that can be lost when butter is removed from a product.
Recipe for success
As manufacturers incorporate alternative proteins into a range of products, there is a growing opportunity to provide consumers with great tasting options. Flavours have a crucial role here, as only four in ten consumers say they are happy with the taste of plant-based alternatives [5] – great taste is clearly pivotal in encouraging more consumers to make the switch. By working with flavour partners like Synergy, manufacturers can ensure that consumers don't have to make a choice between plant-based or taste – they can have it all!
Discover harmonised taste across a range of plant-based products with Synergy Flavours. Contact us today for more information about how we can help resolve your plant-based taste challenges.
References
[1] Plant-based foods are here to stay — and grow (supermarketnews.com)
[2] Bish Bash Bosh: Almost 40% of Brits have cut out animal products | The Vegan Society
[3] https://www.npd.com/news/press-releases/2019/plant-based-foods-will-they-stay-or-will-they-go/
[4] "War on salt": Suppliers say meat alternatives pose challenges for reduced sodium targets (foodingredientsfirst.com)
[5] FMCG GURUS Top Trend 1: Plant Life Explored, March 2020
insights