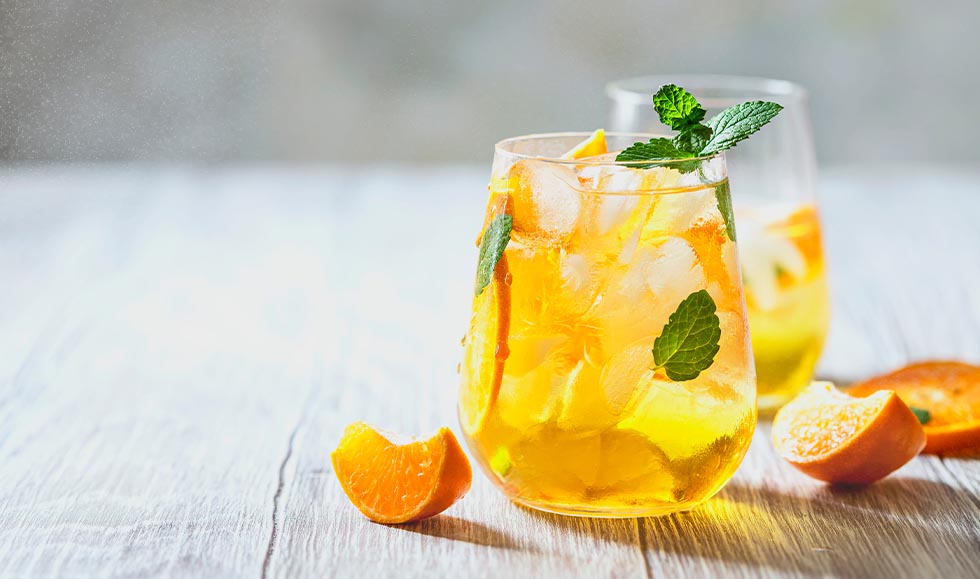 Low & No
Fresh ideas to layer complexity in Low & No beverages
Low & No Market Solutions
The Low & No market continues to grow driven by Millennials and Gen Z. From increased health awareness through to the impact of social media, consumers are increasingly turning to alcohol alternatives.
From non-alcoholic spirits and beers through to premium soft drinks, our highly collaborative environment enables you to create great tasting beverages with our natural flavours, extracts, essence and taste modulation solutions.
Technical Challenges
The technical challenges involved in creating low and no drinks mean that consulting a flavour and beverage specialist like Synergy Flavours is fundamental.
Our market and consumer insights help us to anticipate flavour trends to help your products stand out. From new product development, range improvement or modifications in line with new legislation or regulations our experienced applications team is here to support you.
A key area within low and no beverages is mimicking alcohol complexity. Combining traditional and modern flavour technology with application expertise, we can help you layer flavours and extracts to deliver intricate profiles which meet the demands of the more discerning consumer.
Our range of provenance extracts and depictable flavours can also support you in conveying premium messaging to your consumers.
Applications
Aperol
Aperitif
Bitters
Fermented Notes
Hops
Gin
Pink Gin
Our Products
Berries & Cherries
Stone Fruits & Orchard
Exotic Fruits
With 135+ years heritage in Citrus we combine traditional extraction techniques with our global expertise in flavour development to create authentic citrus solutions for beverages.
Inspiring Fruits
Today's consumers are increasingly demanding transparency and authenticity from food and beverage producers. Using a blend of art, science, and insight we capture and preserve the best of what nature has to offer so you can keep product labels as clean and natural as possible.
Synergy's inspiring fruits range helps you find your path to natural fruit tastes in your products. From clean-label essences to natural named flavours and depiction of fruits on pack, this true-to-nature range offers authenticity and flexibility to meet the demands of today's consumers.
Explore Our Market Solutions
We're passionate about helping our customers create great products.
Complete the form below to get in touch with a member of our team to leverage our operations for global solutions based on true inspiration.