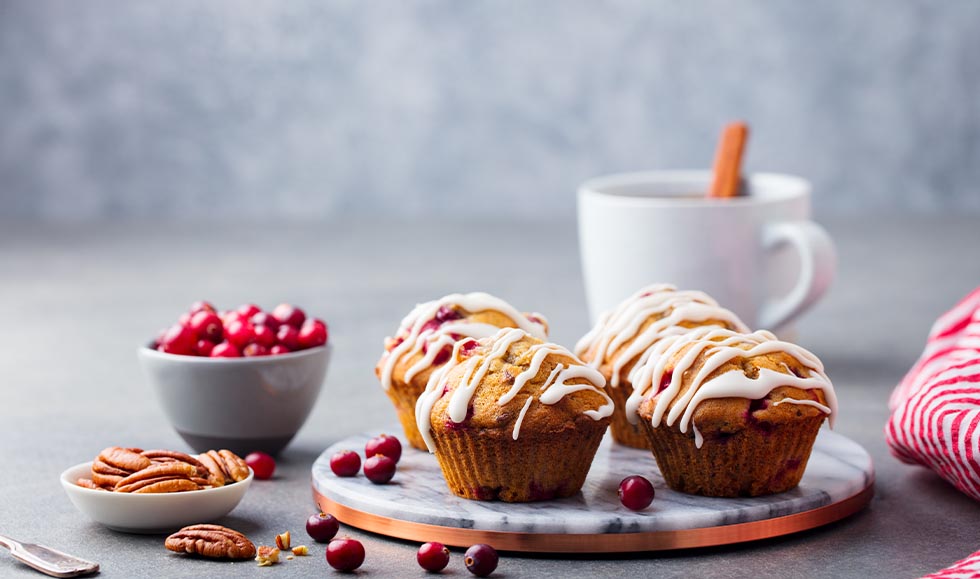 Bakery
Rising to the challenges of bakery
Indulgence, convenience, and authenticity are some of the key drivers in the bakery market.
As a result, manufacturers need to constantly innovate to deliver diverse and enticing products to meet consumer expectations.
Next Generation Calorie Reduction
We make product reformulation simple with an all-in-one solution that has been designed to maintain taste, texture and mouthfeel in calorie-reduced bakery products.
At Synergy we have developed a solution that can help bakers achieve up to 14% calorie reduction in a range of popular baked goods without compromising on the taste, texture and mouthfeel that consumers expect from a full fat bakery product.
Suitable for:
Cakes & Muffins
Biscuits & Cookies
Morning Goods
Applications
Cakes & Muffins
Biscuits
Pastries
Morning goods
Savoury bakery
Taste Modulation
Manufacturers in the food and beverage industry are under growing pressure to produce healthier products without compromising on taste.
This can mean ingredient reduction to improve nutritional labelling or adding others to boost the health profile, both of which create unique and complex taste challenges.  
Our taste modulation portfolio leverages a robust toolbox of characterizing and modulating taste solutions to address these multi-dimensional taste challenges and deliver healthy products with the taste consumers love.
Explore Our Market Solutions
We're passionate about helping our customers create great products.
Complete the form below to get in touch with a member of our team to leverage our operations for global solutions based on true inspiration.