Humble pie – celebrate British pie week with Synergy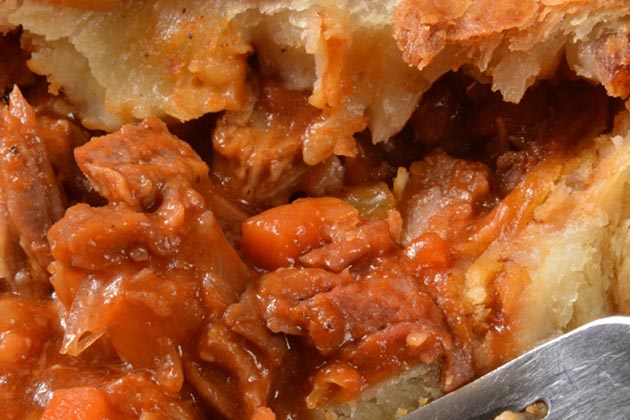 Few things remind Britons of home more than a classic pie – indeed a study by Nisa found that over 75% of Brits confessed to feeling a sense of nostalgia when biting into a pie, and nine out of ten described it as the ideal comfort food.
So for British pie week, join us in celebrating Britain's humblest dish by looking at the history of the pie, as well as what the future may hold for it…
From humble beginnings…
Over the centuries pies have become a staple in the diets of many cultures, particularly in seafaring cultures that needed a way of easily storing food which would not perish on long journeys.
Egyptian and Roman sailors were early baking pioneers, baking cereals to create a reliable source of food whilst out at sea.
The more creative of these bakers soon began to add honey and other sweets as a filling.
The modern pie
To the average resident of North Yorkshire & Humberside who will allegedly consume 2,533 pies in a lifetime, these ancient era pies may seem a million miles away from their modern descendants.
As late adopters, the archetypal European pie did not emerge until well into the Middle Ages – it wasn't until the 12th Century when 'pyes' first entered the English lexicon.
Despite arriving late to the pie party, Britons quickly took to this new dish, and in 1429, eight-year-old King Henry VI was served peacock pie at his coronation.
Since then, pies have come a long way, becoming a fan favourite in many parts of Northern Europe. Pie fillings have also changed dramatically – peacock pie may be somewhat hard to come by, but with a wide array of pies available at every local chip shop, it seems like a fair trade!
Savoury pies
Fast forward to 2017 and pies remain big business – recent Mintel data suggests that £1bn is spent on savoury pies annually, a number which continues to grow year on year.
Whilst the growth of pie sales might appear to run contrary to the wider clean eating trend (it's difficult to imagine Ella Woodward tucking into a pork pie!) it seems that on the whole Britons are taking a holistic view of health and see the odd pie/pastry as a deserved treat when part of a balanced diet.
And certainly numbers don't lie, as research commissioned by the founders of British Pie Week found that 75% of people admit to eating a pie of some description at least once a month.
Posh pies
As with many areas of the food and drink market, we're seeing a real trend for premiumisation, and pies are no different, with consumers choosing to buy quality rather than quantity.
Premium pie brand Higgidy has been one of the key beneficiaries of this penchant for posh pies, growing sales by 15.8% following listings from Tesco.
Other strong performers in the category have been Holland's and Wrights pies who have both recorded significant growth.
Meat free pies
Another key growth area in savoury pies and pastry comes from the meat free sector. Data from Kantar shows that pies and pastry products containing meat analogues such as soya have been registering consistent growth for the past few years, and between 2015-2016 grew sales by 11.2% to reach £23.4m.
The entire meat free market has been growing for a number of years, so this isn't a huge shock, however the rate at which they are growing far outstrips the rest of the meat free category.
This growth is being driven in equal parts by innovation in vegetarian pies (such as Tesco's Finest sweet potato, spinach and feta filo pie) as well as exciting new meat analogue launches such as Clive's Hungarian Goulash pie which have helped tickle the fancies of both vegetarians, as well as the more adventurous meat eaters.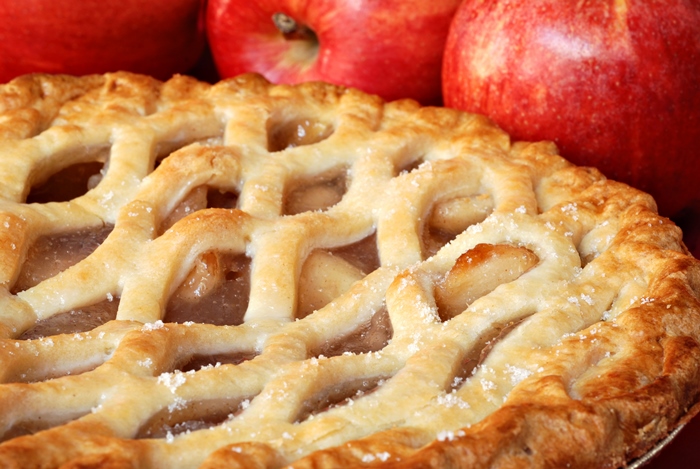 Sweet pies
But of course pies are not just savoury, and as the survey cited earlier highlights – of Britain's top pie fillings, 'apple' reigned supreme, being selected by 20% of those surveyed, compared to just over 10% who opted for steak and ale in second place.
To truly grasp the nature of the sweet pie market though, I spoke to Natalie Drake, our category manager for bakery and dairy.
"Apple may be the top pie filling, but when it comes to the sweet vs savoury debate – things are a lot more complex! A survey from OnePoll last year found that we're very much a nation of fence sitters, with exactly half of respondents refusing to pick a side!."
"While a savoury pie tends to stick to the strict rules of a filling completely encased in pastry, sweet pies have a tendency to bend the rules with flavoured pastries, set fillings and meringue toppings"
"Naturally, classic British fruit pies such as apple, blackberry and cherry are amongst the nations favourites, but we have our pie-loving cousins across the pond to than for the rich deep-filled desserts that are taking over our Instagram feeds."
"The Food People are also continuing to see American as a key trend and are predicting it to keep growing throughout 2017/18 with a greater focus on regional desserts. As people in the UK become more familiar with food from the US, they are falling love with regional pies such as banoffee, key lime, pecan and pumpkin to name a few! Despite recent growth of the health movement, a big comforting slice of pie with mountains of custard or ice cream will always have a place in the UK's heart!"
The future of pies
Despite wider trends for healthier living, the classic British pie goes from strength to strength.
The winning combination of convenience, deliciousness and nostalgia has meant that even the most committed of healthy eaters can still find time for a pie, whether it be steak and ale, pork, apple or even Hungarian Goulash!
But the pressure is still on for brands to continue to innovate.
Increasingly, consumers are craving flavour innovation (let's face it – if you're going to eat 2,533 in a lifetime they can't all be steak & ale!) and are beginning to look further afield for more exotic fare.
As Natalie highlighted, American is very much a key trend in sweet pies, and this is equally true of savoury pies with high impact BBQ flavours making ideal pastry fillings.
Outside of America, Latin American flavours continue to benefit from the residual interest of the Brazil World Cup and Olympics, and other trending cuisines such as Korean have also been used in pies.
Find out more about our sweet bakery offerings and our cuisine pastes which are ideal for adding flavour to savoury pies, or contact us for more information.
insights