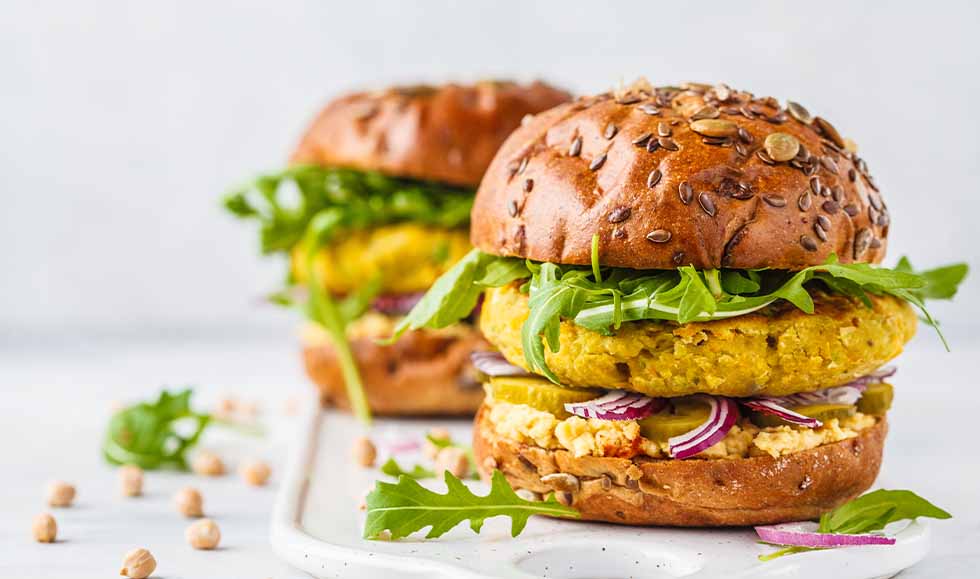 Meat Alternatives
Authentic taste for meat-alternatives
The savoury vegan market has grown exponentially in recent years and the wide range of products reflects that.
Where consumers might once have only found a small section of retailer floor space dedicated to meat analogues, they are now greeted with rows of shelf space and a wide array of products including meat, dairy and cheese analogues as well a broader selection of ready meals, meal centres and food to go items.
To help our customers differentiate themselves and stand out in this highly competitive marketplace, we offer only the most authentic plant-based meat and dairy flavours whilst also leveraging our extensive research and development capabilities to offer market leading taste modulation solutions.
Meat Flavours
Delivering meaty flavour without the use of meat can be a challenge. Synergy's range of meat and fish flavours are ideal for adding authentic meat or fish notes in plant-based products.
Whether you're attempting to replicate smoky bacon, fried chicken, a beef brisket or even salmon. Synergy has the solution for you. 
Dairy & Cheese Flavours
Whether it's a plant-based bechamel sauce or a vegan mac and cheese, consumers are always looking for dairy which delivers.
Our dairy heritage gives us a unique understanding of dairy and cheese taste profiles allowing us to create authentic flavours to help your products exceed consumer expectations.
Applications
Meat Alternatives
Dairy & Cheese Alternatives
Ready Meals
Meal Centres
Pies & Pastries
Taste Modulation
Manufacturers in the food and beverage industry are under growing pressure to produce healthier products without compromising on taste.
This can mean ingredient reduction to improve nutritional labelling or adding others to boost the health profile, both of which create unique and complex taste challenges.  
Our taste modulation portfolio leverages a robust toolbox of characterising and modulating taste solutions to address these multi-dimensional taste challenges and deliver healthy products with the taste consumers love.
Explore Our Market Solutions
We're passionate about helping our customers create great products.
Complete the form below to get in touch with a member of our team to leverage our operations for global solutions based on true inspiration.