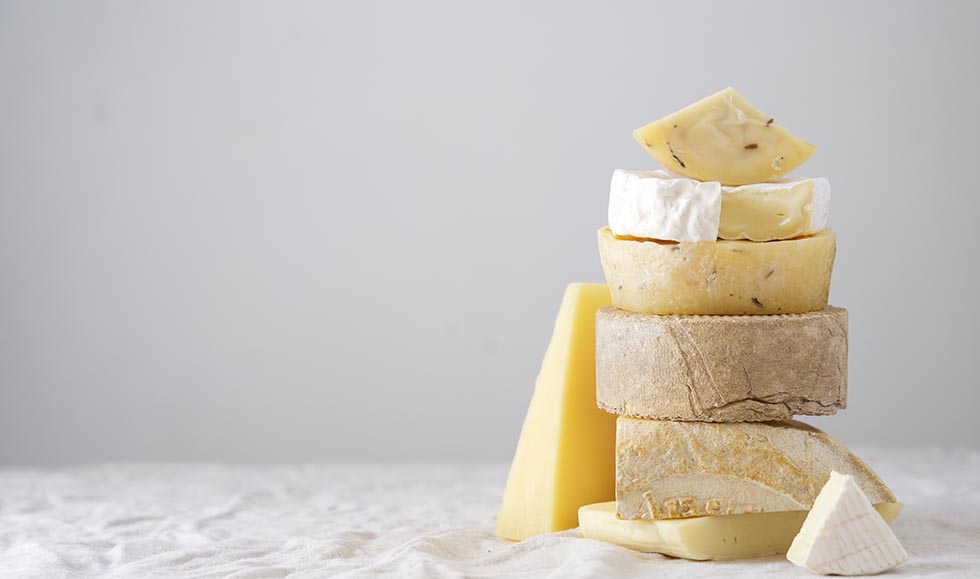 Cheese Collection
Explore Synergy's cheese collection range
Combining the expertise of our master cheese makers and flavour creation team, our flavours offer signature taste and richness to your products.
Whether you're looking for a taste that's mild and creamy, rich and cultured, or mature, nutty and piquant, we have the perfect flavour solution to enhance cheese in bakery, boost taste in seasonings and mimic cheese taste in plant-based foods.
Available in a broad range of regional and provenance profiles including Mascarpone, Cheddar, Emmental, and Gouda.
Our Product Range
Blue Cheese
Cheddar
Emmental
Gouda
Parmesan
Vegan Range
Goats Cheese
Gouda
Our innovation team have carefully selected and mapped the characteristics of a gold standard Gouda cheese in order to create an authentic cheese flavour for affordable application in bakery.
Using real cheese and traditional fermentation methods we concentrate the natural taste of Gouda, helping bakers satisfy consumer cravings for flavour intensity and authenticity.
Dairy Yeast Extracts
Unique to Synergy, our yeast extract is derived from the fermentation of cheese whey permeate.
It is widely used by the food industry as a natural flavouring for its taste enhancement, mouthfeel and volatile effect.
 ● Boost cheese intensity and reduce the amount of cheese powder or cheese flavour required.
 ● Improve creaminess in seasonings and lift flavour aroma.
 ● Add umami and lift salty notes.
 ● Support cost reduction of dairy-based sauces, dips, fillings, snacks, breads and seasonings.
 ● Natural/Vegetarian/Kosher/Halal suitable.
Explore Our Taste Solutions
We offer a full range of flavours, from the home-grown to the exotic, from the subtle to the impactful.
We're passionate about helping our customers create great products.
Contact our sales and marketing team to request a sample, discuss a product specification or to learn more on our broad range of flavours and solutions.