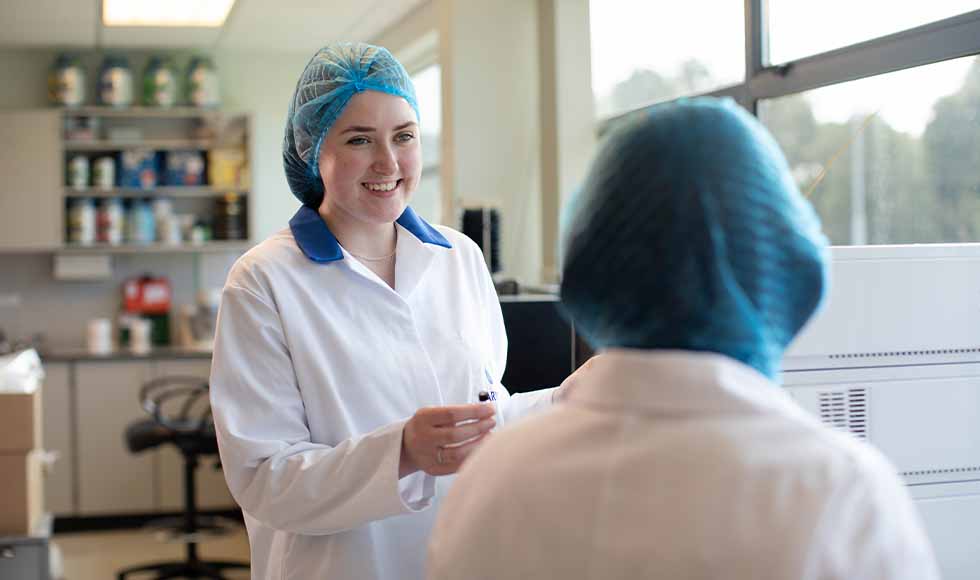 Co-creation & Collaboration
Insight-led Innovation that positions you for success
Co-creation & Collaboration
Synergy's success is reliant on our commitment to innovation. Our customers can expect to benefit from our desire to push the boundaries of food and flavour whether that's in new technologies, optimised processes or insights gleaned from working at the forefront of the food, beverage and nutrition space.
We work closely with our Nutrition division in Carbery, to combine our flavour expertise with their knowledge of whey protein. This unique combination of expertise means we have unrivalled ability to develop products that strike the perfect balance of exceptional taste and outstanding performance. 
Working in partnership with our customers, our flavour chemists, R&D scientists and application specialists can create delicious flavour solutions for specific audiences and formats.
Visit Carbery.com to learn about the latest taste for performance nutrition.
Working collaboratively with industry experts has given us a unique understanding of sweetness solutions and allowed us to develop a portfolio of flavour solutions which can be used in conjunction with sweeteners to create market leading, reduced sugar products for our customers.
Find out more about how we collaborated with an industry leading sweetener supplier to deliver a range of great tasting, zero-sugar tonics which pair perfectly with gin!
Next Gen Calorie Reduction
Working collaboratively with industry experts has allowed us to extend our knowledge beyond flavour and taste challenges. We combine our expertise in flavour with the latest texture solutions to improve the taste experience of reduced calorie products.
We're passionate about helping our customers create great products.
Complete the form below to get in touch with a member of our team to leverage our operations for global solutions based on true inspiration.